Anglo-Indian Sadeli Sarcophagus Sewing Box
£3,450.00
We are pleased to present a museum-quality example of an Anglo-Indian Sadeli work box from our collection of boxes. This exquisite sewing box is crafted in the traditional Sadeli methods, featuring intricate geometric patterns on every face of its sarcophagus-shaped... Read More
Enquire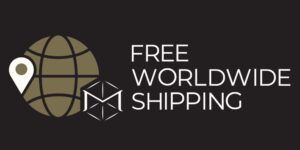 ---
Description
Description
We are pleased to present a museum-quality example of an Anglo-Indian Sadeli work box from our collection of boxes.
---
This exquisite sewing box is crafted in the traditional Sadeli methods, featuring intricate geometric patterns on every face of its sarcophagus-shaped body. The box's lid is embellished with two rolled cylinders on the opposing edge, flanking a central raised top. It stands elegantly on four white metal claw-raised feet, which lift the box clear from the surface. Hinged at the rear, the lid opens to reveal multiple lidded compartments lined with sandalwood, along with a lift-out tray at the base that contains various sewing accompaniments. The tray is followed by a Royal blue velvet upholstered storage compartment for further sewing accessories and materials. The removable mirror is housed in the lid and operates on a catch. This exceptional Sadeli work box is a testament to the skilled craftsmanship of its makers and a valuable addition to any collection of antique boxes.
---
Sadeli (traditionally associated with the Bombay Presidency) is a type of micro mosaic inlay using faceted strips of diverse materials. The complete piece often features various colours showing the striking composition, in this exceptional example you will find colours of bright green and white.
Vizagapatam is often mistaken for Sadeli however Vizagapatam is actually used to describe pieces made by Indian craftsmen around the town of the same name on the Coromandel Coast of India (modern-day Visakhapatnam in Andhra Pradesh) throughout the 18th century and up to the mid 19th century. Typically it displays grey/ black decoration on a creamy white ivory base.
The Anglo-Indian sewing box comes complete with a fully working lock and key.
---
Ivory Reference Number: TG8RTRHJ
---
Every purchase made from Mark Goodger Antiques is accompanied by a comprehensive suite of documents to ensure your satisfaction and peace of mind. This includes our latest catalogue, a Certificate of Authenticity, detailed care instructions for your chosen item, and an independent invoice for insurance purposes. Additionally, your purchase is protected by our no-hassle, money-back policy, and your item will be fully insured during the shipping process to safeguard against damage or loss.
Additional information