Antique Blonde Tortoiseshell Sewing Box
£1,995.00
Presented here is a beautiful Antique Blonde Tortoiseshell Sewing Box. With Ivory edging and facings, this lovely little box is attributed to Thomas Lund. This Antique Sewing Box is gorgeously veneered with beautiful quartered and book-matched panels of blonde Tortoiseshell,... Read More
Enquire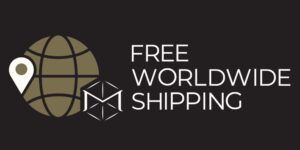 ---
| | |
| --- | --- |
| Dimensions | 25 × 18 × 7 cm |
| Country | |
| Medium | |
| Year | |
| Cites | CM5Z92GQ |
| SKU | 501055-TVCE |
Description
Description
Presented here is a beautiful Antique Blonde Tortoiseshell Sewing Box. With Ivory edging and facings, this lovely little box is attributed to Thomas Lund.
---
This Antique Sewing Box is gorgeously veneered with beautiful quartered and book-matched panels of blonde Tortoiseshell, separated with fine Silver stringing. The top of the box features a small vacant initial plate and a petal-shaped escutcheon features on the front.
The interior is pristinely lined with crimson-red Silk paper. Inside features the box's original contents – various Ivory Sewing Supplies which consist of five beautifully carved Ivory Thread Reels, a tape measure, two thimbles, a needle book, and a pincushion. There is also a removable tool pad that houses two prickers, a pair of scissors, and a penknife. Underneath is a small storage space. The front half of the box has a large storage area that houses more various sewing supplies.
This stunning box is not only complete with its original contents, but it is also complete with a tasseled key that works with an operational lock, meaning the box can freely be locked and unlocked.
---
The other box shown in the picture is not included in this sale. However, since they are from the same manufacturer, we feel they are complementary and complement one another perfectly. Click here to view the other.
---
If you are purchasing Tortoiseshell or Ivory pieces and are outside the UK you must have a CITES certificate in order to import the item into your country. We can obtain these on your behalf at a cost of £50 and these can take up to 30 working days to arrive at our office. Due to the strict exporting rules of these pieces, they may also come with further shipping costs. Please ensure you contact us prior to purchase for a quote.
---
With every purchase from Mark Goodger Antiques, you will receive our latest catalogue, a Certificate of Authenticity, detailed care instructions for your chosen piece and an independent invoice (for insurance purposes) will be enclosed. As well as being protected by a no-hassle, money-back policy, your piece will be entirely insured during the shipping process to ensure the safety of your item.
Additional information
Additional information
| | |
| --- | --- |
| Dimensions | 25 × 18 × 7 cm |
| Country | |
| Medium | |
| Year | |
| Cites | CM5Z92GQ |
| SKU | 501055-TVCE |