Antique Calamander & Satinwood Games Drinks Cabinet
£2,450.00
Presented here is a charming Antique Calamander & Satinwood Games, Drink and Smoking Cabinet fitted with Silver-plated straps, a Silver escutcheon and a vacant Silver shield-shaped initial plate. This is the ultimate entertainment box of the highest quality. A mirror is located at... Read More
Enquire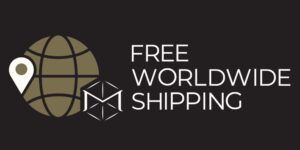 ---
| | |
| --- | --- |
| Dimensions | 37 × 33.5 × 36 cm |
| Country | |
| Year | |
| Period | |
| SKU | 352050-TPCE |
Description
Description
Presented here is a charming Antique Calamander & Satinwood Games, Drink and Smoking Cabinet fitted with Silver-plated straps, a Silver escutcheon and a vacant Silver shield-shaped initial plate.
---
This is the ultimate entertainment box of the highest quality. A mirror is located at the back of the box; three elegant hobnail-cut glass decanters are situated in front of this mirror. It is not possible to remove the decanters from the box while it is closed.
Four cut-glass Spirit Glasses are enclosed in protective velvet-lined compartments along with a cigarillo cutter, as well as two removable Silver-plated Ashtrays which are situated on either side of a mounted Silver-plated Match-striker in the interior of this Classic Drinks Cabinet.
Located beneath the main compartment, the cabinet has two drawers, one lined with cedar wood with a removable divider for the perfect storage of cigars. As for the other drawer, there are Games pieces which feature inside. These include playing cards, dice, counters, whist markers, and a brass peg board which is labelled. The label reads W. & J. MILNE. Makers. 126 Princess St EDINBURGH. This magnificent piece is sure to delight and entertain your dinner or party guests.
A tasselled key and a fully functional lock are included with this Bar Entertainment Cabinet, enabling it to be locked and unlocked freely at your discretion for safety and security.
---
The Tantalus
The Tantalus is named after Tantalos, a character from Greek Mythologywho offended the Gods and was condemned to eternal hunger and thirst in the afterlife. He was imprisoned in a pool of water surrounded by fruit trees. When he reached out to drink the water or eat the fruit, the water drained away and the branches of the trees moved out of his reach! It is from Tantalos's punishment that the word tantalise originates.
Tantalus is a decorative stand, case or box for glass or cut glass decanters. The first lockable Tantalus appeared around the mid 19th Century and was first seen in England around 1870. The decanted alcohol can only be accessed by unlocking and raising or lowering a handle or bar. The Tantalus was popular with owners of large, grand houses of this period to protect the decanted alcohol from being drunk by their butlers & other staff. Therefore the alcohol was kept just out of reach to tantalise – just as in the story of Tantalus!
---
Our varied collection of stylish and luxury Tantalus & Decanters available from our store makes excellent gifts for special occasions such as retirements and weddings. In addition, they make terrific corporate gifts.
Moreover, they also serve as a wonderful focal point and talking point at dinner parties. They can also be used to simply enhance the look of a dining room or drawing room as well!
---
Calamander wood is a highly valuable wood, commonly found in India, Sri Lanka and South East Asia; it has a hazel-brown colour and a black grain and a striking appearance. Over the past few centuries, this dense, heavy wood has been logged to extinction due to its widespread popularity all over the world.
---
With every purchase from Mark Goodger Antiques, you will receive our latest catalogue, a Certificate of Authenticity, detailed care instructions for your chosen piece and an independent invoice (for insurance purposes) will be enclosed. As well as being protected by a no-hassle, money-back policy, your piece will be entirely insured during the shipping process to ensure the safety of your item.
Additional information
Additional information
| | |
| --- | --- |
| Dimensions | 37 × 33.5 × 36 cm |
| Country | |
| Year | |
| Period | |
| SKU | 352050-TPCE |