Georgian Pear Tea Caddy
£3,950.00
Novelty Fruit Caddy From our Tea Caddy collection, we are delighted to offer this Georgian Continental Pear Fruit Tea Caddy. The Tea Caddy turned in Sycamore shaped as a Pear fruit with globular body and tapered lid with a naturalistic... Read More
Shaped as a Pear Fruit with Stalk
Enquire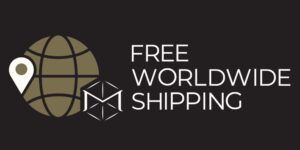 ---
| | |
| --- | --- |
| Dimensions | 11 × 11 × 18 cm |
| Year | |
| Country | |
| Period | |
| Medium | |
| SKU | 500842MACE |
Description
Description
Novelty Fruit Caddy
---
From our Tea Caddy collection, we are delighted to offer this Georgian Continental Pear Fruit Tea Caddy. The Tea Caddy turned in Sycamore shaped as a Pear fruit with globular body and tapered lid with a naturalistic stalk to the top. The front mounted with the original 18th century steel escutcheon and hinge to the rear. Towards the base of the Pear is a beautiful red blush patination which has been left from many years of handling. The interior of the Pear has been relined by a previous owner but still contains traces of the original lining below. The Tea Caddy dates to the Georgian period during the reign of George III circa 1800.
---
The Pear Tea Caddy comes complete with working lock and tasselled key.
---
It is commonly believed that the the Fruit Tea Caddies are made from fruitwood and are of English original however they are in actually made from Sycamore wood and are Continental.
Sycamore, also known as Harewood is a member of the Maple family, found in Europe. It is light yellow in colour and is often a very clean wood, with a straight, fine grain. The wood is often pippy. However, these pips are usually a very similar colour to the rest of the wood making them hardly visible.
Georgian era was a period in British history dating from 1714-1837, the Georgian era after the Hanoverian kings George I, George II, George III and George IV.
---
With every purchase from Mark Goodger Antiques, you will receive our latest catalogue, a Certificate of Authenticity, detailed care instructions for your chosen piece and an independent invoice (for insurance purposes) will be enclosed. As well as being protected by a no-hassle, money-back policy, your piece will be entirely insured during the shipping process to ensure the safety of your item.
Additional information
Additional information
| | |
| --- | --- |
| Dimensions | 11 × 11 × 18 cm |
| Year | |
| Country | |
| Period | |
| Medium | |
| SKU | 500842MACE |