Art Deco Blue Decanter Set
£595.00
Complete with six shot Glasses From our Barware collection, we are delighted to offer this Art Deco Decanter Set. The set is beautifully formed with a vibrant blue base colour having faceted sides to all pieces. The Decanter of abstract... Read More
Faceted Set with 6 Glasses
Enquire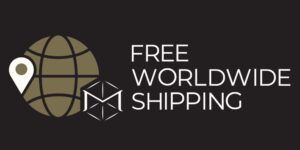 ---
| | |
| --- | --- |
| Country | |
| Medium | |
| Period | |
| Year | |
| SKU | 501037-ACE |
Description
Description
Complete with six shot Glasses
---
From our Barware collection, we are delighted to offer this Art Deco Decanter Set. The set is beautifully formed with a vibrant blue base colour having faceted sides to all pieces. The Decanter of abstract pyramid shape with large matching stopper accompanied by six octagonal matching glasses. The epitome of Art Deco design with striking colours and geometric patterns throughout.
Measurements | Decanter 28cm High x 14cm Wide x 7.5cm Deep, Glasses 8cm High x 5cm Diameter
---
Art Deco Decanters are typically made from lead-free crystal glass and serve as a great decorative piece for the home in addition to storing your favourite liquor.
Decanters became more popular during the 1920s in part because of the wealth they represented. Wine consumption was regarded as a sign of wealth during this period, and it was not uncommon for large estates to have thousands of bottles of wine on hand. Moreover, the new glass-making technology of the time allowed for more intricate designs, making decanters more aesthetically pleasing.
---
With every purchase from Mark Goodger Antiques, you will receive our latest catalogue, a Certificate of Authenticity, detailed care instructions for your chosen piece and an independent invoice (for insurance purposes) will be enclosed. As well as being protected by a no-hassle, money-back policy, your piece will be entirely insured during the shipping process to ensure the safety of your item.
Additional information
Additional information
| | |
| --- | --- |
| Country | |
| Medium | |
| Period | |
| Year | |
| SKU | 501037-ACE |