Art Deco Honey Bee Mappin & Webb
£1,100.00
With the Original Box From our Accessories collection, we are pleased to offer an Art Deco Honey Bee by Mappin and Webb. The novelty honey pot cast as a large honey Bee with textured legs and silver plated body has... Read More
Renowned Makers Mappin & Webb 
Enquire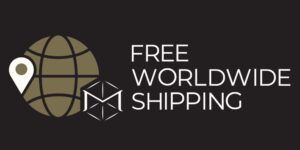 ---
| | |
| --- | --- |
| Dimensions | 17 × 12.5 × 8.5 cm |
| Country | |
| Medium | |
| Period | |
| Year | |
| SKU | 501262-TPGE |
Description
Description
With the Original Box
---
From our Accessories collection, we are pleased to offer an Art Deco Honey Bee by Mappin and Webb. The novelty honey pot cast as a large honey Bee with textured legs and silver plated body has a pair of hinged wings which fold up to allow access to the glass honey pot within the Bee's spiricle below which has a spoon located between the two wings. The underside of the honey Bee is stamped Mappin & Webb Silver plate London and Sheffield with multiple manufacturing numbers and model number W11518. The Bee comes complete with the original cardboard box stamped with the retailer and maker on the top. The Honey Bee dates to the early 20th century during the Art Deco period circa 1925. The Bee would be suitable to hold any condiments including, honey, jam and marmalade and would also be suitable for sugar.
---
Mappin & Webb was founded in 1775 with Jonathan Mappin who opened a silver workshop in Sheffield over the years Mappin & Webb gained world wide recognition for their quality silverware and jewellery which is still standing today. They hold Royal Warrants and their master craftsmen also serve as Crown Jewellers, the custodian of the British Crown Jewels responsible for preparing them for the State Opening of Parliament and other state occasions.
Silver Plate refers to a method of applying a thin layer of silver to a base metal such as brass. Therefore it refers to an item which is not solid silver but plated to the outer coating.
Art Deco was a style of visual arts, architecture, and product design that first appeared in France in the 1910s. It flourished in the United States and Europe during the 1920s to early 1930s. It was hugely prevalent through styling and design of the exterior and interior of anything from large structures to small objects and even influenced fashion and jewellery. Art Deco has influenced bridges, buildings, ships, ocean liners, trains, cars, trucks, buses, furniture, and everyday objects like radios and vacuum cleaners. It has become extremely popular today and is highly desirable to collectors and trendsetters in the fashion industry.
---
With every purchase from Mark Goodger Antiques, you will receive our latest catalogue, a Certificate of Authenticity, detailed care instructions for your chosen piece and an independent invoice (for insurance purposes) will be enclosed. As well as being protected by a no-hassle, money-back policy, your piece will be entirely insured during the shipping process to ensure the safety of your item.
Additional information
Additional information
| | |
| --- | --- |
| Dimensions | 17 × 12.5 × 8.5 cm |
| Country | |
| Medium | |
| Period | |
| Year | |
| SKU | 501262-TPGE |