Art Deco Box Dankarmen Paris
£475.00
Lined in Royal Blue Padded Velvet From our Boxes collection, we are pleased to offer this Art Deco Macassar Ebony Box. The box of slim rectangular form with an inset scene featuring a Fish with copper fins and a brass... Read More
Signed to the Base Dankerman Paris
Enquire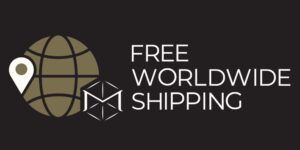 ---
| | |
| --- | --- |
| Dimensions | 22 × 16.5 × 6.5 cm |
| Period | |
| Year | |
| Country | |
| Medium | |
| SKU | 500187-AAE |
Description
Description
Lined in Royal Blue Padded Velvet
---
From our Boxes collection, we are pleased to offer this Art Deco Macassar Ebony Box. The box of slim rectangular form with an inset scene featuring a Fish with copper fins and a brass eye swimming with chrome waves, the scene on-laid giving the box a 3d effect. The interior of the box lined in Royal Blue padded Velvet with a full length brass hinge to the rear. Signed to the base by the manufacturer Dankarmen Paris and dating to the early 20th century during the Art Deco period circa 1935.
---
Macassar Ebony is an expensive wood due to its very limited natural habitat. It is highly desired for the wood's aesthetic appeal and toughness. The heartwood has a dramatic striped appearance which is somewhat similar to Zebrawood. Yellow to reddish brown body with darker coloured stripes. Macassar Ebony is notoriously hard to work due to its high density, blunting effect on cutters, and its occasionally interlocked grain. The wood is also prone to checking and splitting during drying, and drying defects are not uncommon. The wood is excellent for turned objects.
---
With every purchase from Mark Goodger Antiques, you will receive our latest catalogue, a Certificate of Authenticity, detailed care instructions for your chosen piece and an independent invoice (for insurance purposes) will be enclosed. As well as being protected by a no-hassle, money-back policy, your piece will be entirely insured during the shipping process to ensure the safety of your item.
Additional information
Additional information
| | |
| --- | --- |
| Dimensions | 22 × 16.5 × 6.5 cm |
| Period | |
| Year | |
| Country | |
| Medium | |
| SKU | 500187-AAE |