Art Deco Novelty Car Cigar Box
£725.00
Modelled as Car From our Accessories collection, we are delighted to offer this Art Deco Novelty Car Cigar Box. The Cigar Box modelled as a car with four wheels and beautifully curved lines features a central Shagreen striking pad and... Read More
With a Shagreen Striking Pad
Enquire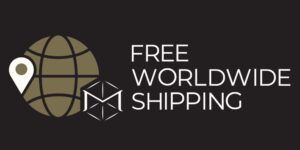 ---
SKU:

501264-GCE
Categories: Accessories, Barware, Boxes, For Her, Gift Ideas, Other
Tags: 1930, Art Deco, Box, Cigar, Cigarette, Coromandel, Metal, Novelty, Shagreen, Veneered
| | |
| --- | --- |
| Dimensions | 20 × 11 × 8 cm |
| Country | |
| Medium | |
| Period | |
| Year | |
| SKU | 501264-GCE |
Description
Description
Modelled as Car
---
From our Accessories collection, we are delighted to offer this Art Deco Novelty Car Cigar Box. The Cigar Box modelled as a car with four wheels and beautifully curved lines features a central Shagreen striking pad and two lidded compartments for storing both cigars and matches. The Box veneered in exotic Coromandel with Silver plated compartment Lids. The Cigar Box dates to the Art Deco period circa 1930.
---
Coromandel is a valuable wood found in India, Sri Lanka and South East Asia. It has a contrasting hazel-brown colour with black grain. It is a dense, heavy wood that is so popular it has been logged to extinction over the last few hundred years. This makes Calamander pieces even more special.
Shagreen is a natural hide typically from a Shark, Stingray or Dogfish. Shagreen saw a major boom during the Art Deco period where it was used as a covering for writing desks and well-dressed cabinetry.
Art Deco was a style of visual arts, architecture, and product design that first appeared in France in the 1910s. It flourished in the United States and Europe during the 1920s to early 1930s. It was hugely prevalent through styling and design of the exterior and interior of anything from large structures to small objects and even influenced fashion and jewellery. Art Deco has influenced bridges, buildings, ships, ocean liners, trains, cars, trucks, buses, furniture, and everyday objects like radios and vacuum cleaners. It has become extremely popular today and is highly desirable to collectors and trendsetters in the fashion industry.
---
With every purchase from Mark Goodger Antiques, you will receive our latest catalogue, a Certificate of Authenticity, detailed care instructions for your chosen piece and an independent invoice (for insurance purposes) will be enclosed. As well as being protected by a no-hassle, money-back policy, your piece will be entirely insured during the shipping process to ensure the safety of your item.
Additional information
Additional information
| | |
| --- | --- |
| Dimensions | 20 × 11 × 8 cm |
| Country | |
| Medium | |
| Period | |
| Year | |
| SKU | 501264-GCE |