Art Deco Silver Inkwell Walker & Hall
£775.00
Large Size From our Silver collection, we are pleased to offer this Art Deco Silver Inkwell. The Inkwell cast in Sterling Silver with a hexagonal shaped base tapering to a smaller hexagonal hinged lid with an inkwell to the centre.... Read More
Enquire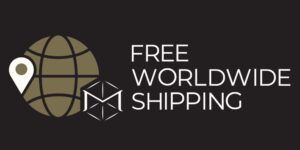 ---
| | |
| --- | --- |
| Dimensions | 20 × 18 × 7 cm |
| Country | |
| Medium | |
| Period | |
| Year | |
| SKU | 501276-GCE |
Description
Description
Large Size
---
From our Silver collection, we are pleased to offer this Art Deco Silver Inkwell. The Inkwell cast in Sterling Silver with a hexagonal shaped base tapering to a smaller hexagonal hinged lid with an inkwell to the centre. When opened the glass liner can be removed from the body for refilling. The front of the Inkwell is cast with a stylised lip for holding a single pen while it is not in use. The Silver Inkwell is hallmarked Sterling Silver, Walker and Hall, Sheffield and is dated 1931 during the Art Deco period.
---
Walker and Hall was established by George Walker in Sheffield in 1845. As an Assistant to Dr. John Wright, who had conducted important experiments on electroplating methods, Walker secured the Royalty of electroplating for Sheffield. In 1853 the business was joined by Henry Hall and became 'Walker & Hall'.
Art Deco was a style of visual arts, architecture, and product design that first appeared in France in the 1910s. It flourished in the United States and Europe during the 1920s to early 1930s. It was hugely prevalent through styling and design of the exterior and interior of anything from large structures to small objects and even influenced fashion and jewellery. Art Deco has influenced bridges, buildings, ships, ocean liners, trains, cars, trucks, buses, furniture, and everyday objects like radios and vacuum cleaners. It has become extremely popular today and is highly desirable to collectors and trendsetters in the fashion industry.
Sterling Silver is an alloy composed by weight of 92.5% silver and 7.5% other metals, usually copper. The sterling silver standard has a minimum millesimal fineness (parts per thousand) of 925.
---
With every purchase from Mark Goodger Antiques, you will receive our latest catalogue, a Certificate of Authenticity, detailed care instructions for your chosen piece and an independent invoice (for insurance purposes) will be enclosed. As well as being protected by a no-hassle, money-back policy, your piece will be entirely insured during the shipping process to ensure the safety of your item.
Additional information
Additional information
| | |
| --- | --- |
| Dimensions | 20 × 18 × 7 cm |
| Country | |
| Medium | |
| Period | |
| Year | |
| SKU | 501276-GCE |