Art Deco Tantalus Jacques Adnet
£2,400.00
Chromium Plated Circa 1930 From our Tantalus collection, we are delighted to offer this Jacques Adnet Art Deco Tantalus. The Tantalus houses three square-cut crystal glass decanters with faceted stoppers within a Chromium plated tubular design with twin carry handles... Read More
Triple Decanter Set with T Bar Lock System
Enquire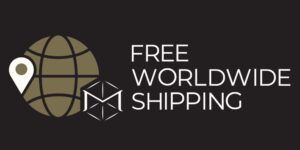 ---
Description
Description
Chromium Plated Circa 1930
---
From our Tantalus collection, we are delighted to offer this Jacques Adnet Art Deco Tantalus. The Tantalus houses three square-cut crystal glass decanters with faceted stoppers within a Chromium plated tubular design with twin carry handles and overhanging T-bar design with a padlock. When unlocked the T bar lifts and then swings across to allow access to the decanters.
---
The Tantalus comes complete with working lock and tasselled key.
---
Jacques Adnet (1900-1984) was a leading French Art Deco modernist designer, architect and interior designer. He believed in the functional aspect of furniture combined with geometrical simplicity. Jacques Adnet was inspired by pre-classical styles and was well acquainted with traditional furniture.
Tantalus, the origin traces back to the 19th century in England when a German born cabinetmaker George Betjemann patented the Tantalus model in 1881 (UK Patent 58948). Betjemann & Sons had workshops at 34–42 Pentonville Road, London from the 1830s specialising in high quality Boxes for various uses and Decanter sets including the Tantalus. 
The name 'Tantalus' is a reference to the unsatisfied temptations of the Greek mythological character Tantalus, son of Zeus. It is told that he was trapped in Tartarus, made to stand in a pool of water beneath a fruit tree with low hanging branches. The fruit would forever elude his grasp and the pool would recede before he was able to quench his thirst. The story is in reference to the lockable aspect of the Tantalus eluding anyone trying to access the decanters without the key.
Art Deco was a style of visual arts, architecture, and product design that first appeared in France in the 1910s. It flourished in the United States and Europe during the 1920s to early 1930s. It was hugely prevalent through styling and design of the exterior and interior of anything from large structures to small objects and even influenced fashion and jewellery. Art Deco has influenced bridges, buildings, ships, ocean liners, trains, cars, trucks, buses, furniture, and everyday objects like radios and vacuum cleaners. It has become extremely popular today and is highly desirable to collectors and trendsetters in the fashion industry.
---
With every purchase from Mark Goodger Antiques, you will receive our latest catalogue, a Certificate of Authenticity, detailed care instructions for your chosen piece and an independent invoice (for insurance purposes) will be enclosed. As well as being protected by a no-hassle, money-back policy, your piece will be entirely insured during the shipping process to ensure the safety of your item.
Additional information