Art Deco Thuya Humidor
£950.00
Satin Cedar Lined From our Boxes collection, we are delighted to offer this Art Deco Thuya Humidor. The Humidor of rectangular shape edged in Ivory and veneered in exotic Thuya wood with a deep golden brown colour is finished with... Read More
Enquire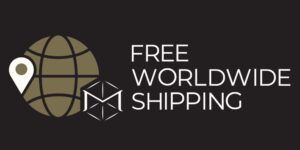 ---
| | |
| --- | --- |
| Dimensions | 28 × 20.5 × 11 cm |
| Country | |
| Medium | |
| Period | |
| Year | |
| SKU | 501279ACE |
Description
Description
Satin Cedar Lined
---
From our Boxes collection, we are delighted to offer this Art Deco Thuya Humidor. The Humidor of rectangular shape edged in Ivory and veneered in exotic Thuya wood with a deep golden brown colour is finished with an Ivory escutcheon and brass hardware to the exterior. When opened the Humidor reveals the Satin Cedar lining with removable partitioned for various size Cigars. The Humidor dates to the early 20th century during the Art Deco period circa 1925.
---
The Humidor comes complete with a working lock and tasselled key.
---
Thuya grows in North West Africa. It is a soft wood which grows in a sporadic, twisted manner. The sought after part is the burr which grows underground as a root burr. It is red-brown in colour with a fine detailed grain and will take a high polish finish.
Satin Cedar has many variations. Cedar, also known as Lebanon Cedar, True Cedar can be found in Asia, Europe and North Africa. Cedar trees are long lived and often offer a poor quality, knotty wood. Logs used for veneer are carefully chosen to make sure they have a clean, straight grain. African Cedar, or Bosse, found in West Africa is a pink-brown colour when fresh, turning into a dark almost mahogany colour with age.Brazilian Cedar found in South America is a medium brown colour.
Western Red Cedar is found in North America. A more durable cedar with a colour ranging from pink-brown to dark red.
Art Deco was a style of visual arts, architecture, and product design that first appeared in France in the 1910s. It flourished in the United States and Europe during the 1920s to early 1930s. It was hugely prevalent through styling and design of the exterior and interior of anything from large structures to small objects and even influenced fashion and jewellery. Art Deco has influenced bridges, buildings, ships, ocean liners, trains, cars, trucks, buses, furniture, and everyday objects like radios and vacuum cleaners. It has become extremely popular today and is highly desirable to collectors and trendsetters in the fashion industry.
---
With every purchase from Mark Goodger Antiques, you will receive our latest catalogue, a Certificate of Authenticity, detailed care instructions for your chosen piece and an independent invoice (for insurance purposes) will be enclosed. As well as being protected by a no-hassle, money-back policy, your piece will be entirely insured during the shipping process to ensure the safety of your item.
Additional information
Additional information
| | |
| --- | --- |
| Dimensions | 28 × 20.5 × 11 cm |
| Country | |
| Medium | |
| Period | |
| Year | |
| SKU | 501279ACE |