Chinese Daoguang Period Games Box
£3,950.00
Complete with a Collection of Mother of Pearl Counters From our Games Box collection, we are pleased to offer this Chinese Daoguang Period Games Box. The Games Box of octagonal shape with a domed top convex edge and hinged lid... Read More
Daoguang Period 1821-1850
Enquire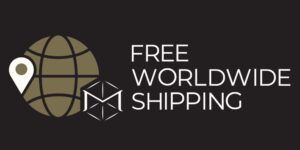 ---
| | |
| --- | --- |
| Dimensions | 38 × 31 × 13 cm |
| Country | |
| Medium | |
| Year | |
| Period | |
| SKU | 500954TPCE |
Description
Description
Complete with a Collection of Mother of Pearl Counters
---
From our Games Box collection, we are pleased to offer this Chinese Daoguang Period Games Box. The Games Box of octagonal shape with a domed top convex edge and hinged lid stood upon four carved mythical beast feet. The box is extensively decorated with lacquer work featuring multiple scenes with figures in various pursuits with the majority seated amongst pagoda buildings. Blossoming flowers with scrolling decoration border each scene with the lid of the box featuring a border of incredibly high quality dragons amongst clouds. The interior of the box features multiple individual lacquered boxes with matching decoration, each containing a selection of mother of pearl counters. In total, there are approximately 76 long rectangular counters, 20 smaller rectangular counters and 30 round counters. There are also 89 large bone counters and 8 smaller bone counters.  A total of 124 mother of pearl counters and 98 bone counters. The interior houses a total of 6 boxes and twelve small trays. The box bears an antique retailer label for Henri Desfossez Rue Royale 12, Lille. The box dates to the Chinese Qing period (1644–1911) during the reign of the Daoguang emperor (1821-1850) circa 1830.
---
The Chinese Games Box comes complete with working lock and tasselled key.
---
Lacquer a hard glossy coating made by dissolving cellulose derivatives or natural resins in a volatile solvent. a black resinous substance, obtained from certain trees, used to give a hard glossy finish to wooden furniture
Qing Dynasty officially known as the Great Qing, was the last imperial dynasty of China. It was established in 1636 but did not take full reign over China proper until 1644 in which 9 Emperors established rule through to 1912. Preceded by the Ming dynasty (1368-1644) and succeeded by the Republic of China (1912-1949) the Qing period was a pivotal time for the Western world and for the building of China today.
---
Every purchase made from Mark Goodger Antiques is accompanied by a comprehensive suite of documents to ensure your satisfaction and peace of mind. This includes our latest catalogue, a Certificate of Authenticity, detailed care instructions for your chosen item, and an independent invoice for insurance purposes. Additionally, your purchase is protected by our no-hassle, money-back policy, and your item will be fully insured during the shipping process to safeguard against damage or loss.
Additional information
Additional information
| | |
| --- | --- |
| Dimensions | 38 × 31 × 13 cm |
| Country | |
| Medium | |
| Year | |
| Period | |
| SKU | 500954TPCE |