Christofle Silver Plated Ice Bucket Pair
£675.00
Produced by Christofle in their Gallia Factory  From our Barware collection, we are delighted to offer this Silver-Plated pair of Ice Buckets. Modelled as novelty buckets with looping handles and ribbed bodies plated in silver with a high-quality finish. The... Read More
Bucket Shaped Ice Pails Circa 1905
Enquire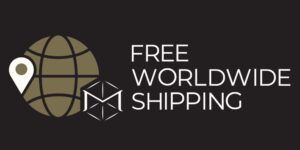 ---
| | |
| --- | --- |
| Dimensions | 15 × 12.5 × 13.5 cm |
| Country | |
| Medium | |
| Period | |
| Year | |
| SKU | 501198-AME |
Description
Description
Produced by Christofle in their Gallia Factory 
---
From our Barware collection, we are delighted to offer this Silver-Plated pair of Ice Buckets. Modelled as novelty buckets with looping handles and ribbed bodies plated in silver with a high-quality finish. The buckets are hallmarked to the base with the Gallia Factory mark of a Cockeril with the words Gallia, FRANCE, the Christofle silver plate mark of the OC beside a Knight chess figure and PROD. CHRISTOFLE. The second bucket features a second OC Knight mark and the number 18 which refers to the amount of silver used per gram in the plating instead of the PROD. CHRISTOFLE. Dating to the early 20th century circa 1905.
Measurement (handle up) | 22cm High
---
Christofle is a world renowned French silverware and tableware company that was founded in 1830 by Charles Christofle in Paris. The company is best known for having introduced electrolytic gilding and silver plating in 1842. The company was acquired in 2012 by one of its shareholders, the Chalhoub family's luxury group.
Gallia was bought by Chrisfole in 1888 however worked as a separate entity. The first Gallia products were proposed at the end of the 19th century by Alfenide Foundry, (A.K.A Alpaca or Neusilber). Christofle allowed it to continue trading under its own brand and Christofle employed experienced French goldsmith, Félix Chéron to manage the Alfenide factory. Later he was commissioned to create a new line of cheap tin-based silver-plated products. The idea was that such a new enterprise was rather risky for Christofle, who at that time dominated on the French market of luxury silver-plated products, and it was decided to introduce the new product under the name of Alfenide. Therefore, on all newly-produced Gallia items the Alfenide mark for silver-plating, a profile of a goat inside a rhombus in a square box, was used. However, once production proved to be a great success the Alfenide mark disappeared and instead, the Christofle mark was used.
---
With every purchase from Mark Goodger Antiques, you will receive our latest catalogue, a Certificate of Authenticity, detailed care instructions for your chosen piece and an independent invoice (for insurance purposes) will be enclosed. As well as being protected by a no-hassle, money-back policy, your piece will be entirely insured during the shipping process to ensure the safety of your item.
Additional information
Additional information
| | |
| --- | --- |
| Dimensions | 15 × 12.5 × 13.5 cm |
| Country | |
| Medium | |
| Period | |
| Year | |
| SKU | 501198-AME |