Coromandel Brass Bound Jewellery Box Edwards & Jones
£595.00
With Engraved Brass Mounts From our Jewellery Box collection, we are pleased to offer this Victorian Coromandel Jewellery Box. The box of rectangle shape with a domed top veneered in exotic Coromandel with brass strapping to the outside. Each brass... Read More
Edwards & Jones Regent Street London
Enquire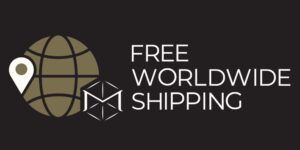 ---
| | |
| --- | --- |
| Dimensions | 28 × 19.5 × 12 cm |
| Medium | |
| Period | |
| Year | |
| Country | |
| SKU | 501231-ACE |
Description
Description
With Engraved Brass Mounts
---
From our Jewellery Box collection, we are pleased to offer this Victorian Coromandel Jewellery Box. The box of rectangle shape with a domed top veneered in exotic Coromandel with brass strapping to the outside. Each brass mount is engraved with an abstract Greek key style design and is shaped into flower heads at each end. The centre brass mount on the lid has a vacant initial plaque. When opened the box reveals the silver cushioned velvet lining with black silk water paper on a lift out tray. The rear of the box bears the makers plaque which reads Edwards & Jones 161 Regent St. London. The Jewellery Box dates to the late Victorian period circa 1880.
---
The box comes with a working lock and key.
---
Coromandel is a valuable wood found in India, Sri Lanka and South East Asia. It has a contrasting hazel-brown colour with black grain. It is a dense, heavy wood that is so popular it has been logged to extinction over the last few hundred years. This makes Calamander pieces even more special.
Edwards & Jones were known Stationers and Dressing Case Makers from London. They began their partnership around 1865 when Edwards Henry Edwards and Alexander Jones joined forces in business. The business ran for around 30 years until it came to its demise in 1895.  It is believed that Edwards was formerly in business on his own as the Westminster Rates books show him trading on the west side of Regent Street in 1856. They are often listed in the directories under the headings of Dressing Case and Dressing Bag makers as well as Stationers. In 1880 they opened a second shop which was located in close proximity to their other store. At this address, they had an Ivory Warehouse and shared the building with Duvelleroy Jules, a fan manufacturer.
When the company closed in 1865 probably due to Jones retiring or possibly passing away, the company was renamed Edwards & Sons. Edward Edwards had 4 sons and 3 daughters with his wife Harriet. Charles Alfred Edwards and John Frederick Edwards were the sons who joined their father's business. Charles had formerly been a lace merchant but John appears to have worked for Edwards & Jones from an early age. 167 Regent Street was given up but 159 was added to their address. The business continued at least until 1928.
Edwards & Jones stocked an extensive range which included Dressing Cases, Country House Letter Boxes, Chess Sets and Games compendiums and Inkwells. They were also retailers for items manufactured by De La Rue & Co.
---
With every purchase from Mark Goodger Antiques, you will receive our latest catalogue, a Certificate of Authenticity, detailed care instructions for your chosen piece and an independent invoice (for insurance purposes) will be enclosed. As well as being protected by a no-hassle, money-back policy, your piece will be entirely insured during the shipping process to ensure the safety of your item.
Additional information
Additional information
| | |
| --- | --- |
| Dimensions | 28 × 19.5 × 12 cm |
| Medium | |
| Period | |
| Year | |
| Country | |
| SKU | 501231-ACE |