Dunhill Art Deco Cigar Wallet
£575.00
Stamped Dunhill London From our Accessories collection, we are pleased to offer this Pocket Dunhill Cigar Wallet. The Case finished in Crocodile Leather has a removable top which pulls off to access the four separate cigar partitions. The case is... Read More
Four Separate Cigar Compartments
Enquire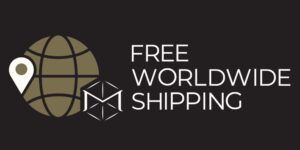 ---
| | |
| --- | --- |
| Dimensions | 9 × 3 × 17 cm |
| Country | |
| Medium | |
| Period | |
| Year | |
| SKU | 501267 |
Description
Description
Stamped Dunhill London
---
From our Accessories collection, we are pleased to offer this Pocket Dunhill Cigar Wallet. The Case finished in Crocodile Leather has a removable top which pulls off to access the four separate cigar partitions. The case is signed to the side ink gold with the Dunhill London logo. The Cigar Wallet dates to the Art Deco period Circa 1930.
---
Art Deco was a style of visual arts, architecture, and product design that first appeared in France in the 1910s. It flourished in the United States and Europe during the 1920s to early 1930s. It was hugely prevalent through styling and design of the exterior and interior of anything from large structures to small objects and even influenced fashion and jewellery. Art Deco has influenced bridges, buildings, ships, ocean liners, trains, cars, trucks, buses, furniture, and everyday objects like radios and vacuum cleaners. It has become extremely popular today and is highly desirable to collectors and trendsetters in the fashion industry.
Dunhill Alfred Dunhill was Born September 30th 1872. From 1890 Dunhill ran a company that sold motoring accessories through mail order under the name Dunhill's Motorities. In 1902 he opened a shop on Conduit Street, Mayfair which sold clothing and accessories to chauffeurs and their employers. In 1904 he developed the "windshield pipe", which would allow motorists to smoke whilst driving, and went on to open a tobacconists in St. James in 1907. The shop offered tailored tobacco blends and its success meant that Dunhill could expand to shops in New York and Paris in the 1920's. With his international ambitions Dunhill created a modern luxury goods market. In 1921 the company received its first royal warrant, as a tobacconist to Edward Prince of Wales. Dunhill also supplied Winston Churchill and Siegfried Sassoon. In 1924 Dunhill launched the "Unique Lighter" which was the world's first lighter that could be operated with one hand. Dunhill passed the chairmanship of the company to his son Alfred Henry in 1928.
---
With every purchase from Mark Goodger Antiques, you will receive our latest catalogue, a Certificate of Authenticity, detailed care instructions for your chosen piece and an independent invoice (for insurance purposes) will be enclosed. As well as being protected by a no-hassle, money-back policy, your piece will be entirely insured during the shipping process to ensure the safety of your item.
Additional information
Additional information
| | |
| --- | --- |
| Dimensions | 9 × 3 × 17 cm |
| Country | |
| Medium | |
| Period | |
| Year | |
| SKU | 501267 |