Geometric Hungarian Ash Jewellery Box
£545.00
With Mother of Pearl Initial Plaque and Escutcheon From our Jewellery Box collection, we are pleased to offer this Geometric Hungarian Ash inlaid Jewellery Box. The Jewellery Box is of rectangular form with rounded edges extensively inlaid to the front... Read More
Intricate Geometric Borders
Enquire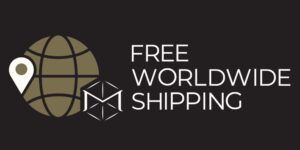 ---
| | |
| --- | --- |
| Dimensions | 28 × 20 × 13 cm |
| Country | |
| Medium | |
| Period | |
| Year | |
| SKU | MEX/98J |
Description
Description
With Mother of Pearl Initial Plaque and Escutcheon
From our Jewellery Box collection, we are pleased to offer this Geometric Hungarian Ash inlaid Jewellery Box. The Jewellery Box is of rectangular form with rounded edges extensively inlaid to the front and lid in the Tunbridge Ware style with Geometric borders in various woods including Tulipwood cross-banded edging and Herringbone inlay. The decoration is finished with a hexagonal Mother of Pearl vacant initial plaque to the lid and a matching escutcheon. The interior features a silver lining with a ruched velvet inner lid and removable top tray. The Jewellery Box dates to the 19th century during the Victorian period circa 1880.
---
The Jewellery Box comes complete with working lock and tasselled key.
---
Ash also known as White Ash, grows in Europe and North America. It is cream-yellow in colour with subtle grain patterns which can have a ripple effect. Ash Burr is rare to be clean and often shows marks from ingrown bark and knots. Often as Olive trees mature they can develop a darker yellow-brown colour.
Tulipwood is also known as Brazilian Tulipwood, Brazilian Pinkwood and Bahia Rosewood. It is found in South America, mainly Brazil. The colour is warm yellow with streaks or brown-red grain.
Mother of Pearl is an organic-inorganic composite material produced by some molluscs as an inner shell layer. It is the same material that natural pearls are made from and is desirable due to its strong and resilient makeup along with its beautiful iridescent shimmer.
---
With every purchase from Mark Goodger Antiques, you will receive our latest catalogue, a Certificate of Authenticity, detailed care instructions for your chosen piece and an independent invoice (for insurance purposes) will be enclosed. As well as being protected by a no-hassle, money-back policy, your piece will be entirely insured during the shipping process to ensure the safety of your item.
Additional information
Additional information
| | |
| --- | --- |
| Dimensions | 28 × 20 × 13 cm |
| Country | |
| Medium | |
| Period | |
| Year | |
| SKU | MEX/98J |