Georgian Folk Art Cottage Sewing Box
£4,995.00
Tunbridge Ware Folk House Sewing Box From our Sewing Box collection, we are thrilled to offer this Novelty Folk Art Cottage Sewing Box. The box of rectangular form made from Sycamore wood and modelled as a cottage with an apex roof,... Read More
Tunbridge Ware Sewing Box
Enquire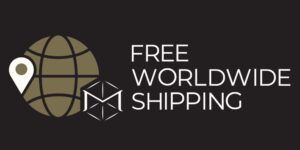 ---
| | |
| --- | --- |
| Dimensions | 15 × 10.5 × 15.5 cm |
| Period | |
| Medium | |
| Country | |
| Year | |
| SKU | 222055 |
Description
Description
Tunbridge Ware Folk House Sewing Box
---
From our Sewing Box collection, we are thrilled to offer this Novelty Folk Art Cottage Sewing Box. The box of rectangular form made from Sycamore wood and modelled as a cottage with an apex roof, chimney and dormer windows. The Cottage is painted to the exterior with muntin windows featuring diamond panes and foliage surrounding the front door. When opened the Novelty Cottage Sewing Box reveals the original pink lining and compartments for storing sewing accoutrements with various threads and thimble, the top tray is removable and allows access to the lower storage compartment. To the right hand side of the tray, there is a small locator pin which when removed allows access to the side drawer for further storage.
The Novelty Folk Art Sewing Box is a rare example of early Tunbridge Ware with painted decoration dating to the Georgian period during the reign of George III Circa 1800. The later Tunbridge Ware features inlaid woods which is now more commonly recognised.
---
The Sewing Box comes complete with working lock and tasselled key.
---
Tunbridge Ware is a form of inlaid woodwork which is typically in the form of boxes, smaller objects and/or accessories that are characteristic of Tonbridge and the spa town of Royal Tunbridge Wells in Kent in the 18th and 19th centuries. The decoration consists of a mosaic of many very small pieces of different coloured wood combined to make a decorative scene.
Sycamore also known as Harewood is a member of the Maple family, found in Europe. It is light yellow in colour and is often a very clean wood, with a straight, fine grain.
The wood is often pippy. However, these pips are usually a very similar colour to the rest of the wood making them hardly visible.
---
With every purchase from Mark Goodger Antiques, you will receive our latest catalogue, a Certificate of Authenticity, detailed care instructions for your chosen piece and an independent invoice (for insurance purposes) will be enclosed. As well as being protected by a no-hassle, money-back policy, your piece will be entirely insured during the shipping process to ensure the safety of your item.
Additional information
Additional information
| | |
| --- | --- |
| Dimensions | 15 × 10.5 × 15.5 cm |
| Period | |
| Medium | |
| Country | |
| Year | |
| SKU | 222055 |