Georgian Mother of Pearl Jewellery Box
£2,350.00
Georgian 19th Century Jewellery Box From our Jewellery Box collection, we are delighted to offer this Georgian Mother of Pearl Jewellery Box. The Jewellery Box of rectangular shape with faceted pillar corners, and a spread plinth base stood upon four... Read More
Georgian Mother of Pearl & Abalone Veneer
Enquire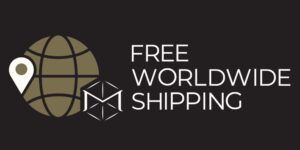 ---
| | |
| --- | --- |
| Dimensions | 25 × 19 × 12 cm |
| Period | |
| Year | |
| Country | |
| Medium | |
| SKU | 500701-TCEX |
Description
Description
Georgian 19th Century Jewellery Box
---
From our Jewellery Box collection, we are delighted to offer this Georgian Mother of Pearl Jewellery Box. The Jewellery Box of rectangular shape with faceted pillar corners, and a spread plinth base stood upon four silvered ball feet. The box heavily inlaid with intricate pieces of Mother of Pearl throughout with several Abalone diamonds to the front below the escutcheon and the lid surrounding the shield shaped vacant initial plaque. When opened the box reveals a luscious Teal cushioned velvet interior. The box dates to the early 19th century, late Georgian period circa 1830.
---
The Jewellery Box comes complete with working lock and tasselled key.
---
Mother of Pearl is an organic-inorganic composite material produced by some molluscs as an inner shell layer. It is the same material that natural pearls are made from and is desirable due to its strong and resilient makeup along with its beautiful iridescent shimmer.
Abalone is a name for a group of small to very large marine gastropod molluscs in the family Haliotidae. The shell is convex, rounded to oval in shape, and may be highly arched or very flattened. The highly iridescent inner nacre (mother of pearl) layer of the shell is traditionally used as a decorative item, in various applications such as jewellery, furniture and musical instruments.
Georgian, a period in British history dating from 1714-1837, the Georgian era after the Hanoverian kings George I, George II, George III and George IV.
---
With every purchase from Mark Goodger Antiques, you will receive our latest catalogue, a Certificate of Authenticity, detailed care instructions for your chosen piece and an independent invoice (for insurance purposes) will be enclosed. As well as being protected by a no-hassle, money-back policy, your piece will be entirely insured during the shipping process to ensure the safety of your item.
Additional information
Additional information
| | |
| --- | --- |
| Dimensions | 25 × 19 × 12 cm |
| Period | |
| Year | |
| Country | |
| Medium | |
| SKU | 500701-TCEX |