Georgian Rosewood Engine Turned Sewing Box
£2,750.00
Engine Turned Design  From our Sewing Box collection, we are delighted to offer this Georgian Rosewood Sewing Box with rare engine turned design. The Sewing Box of slight sarcophagus shape stood upon four turned ribbed feet. The Sewing Box tapers... Read More
Enquire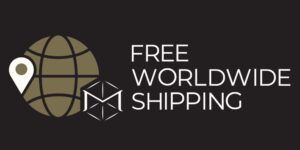 ---
| | |
| --- | --- |
| Dimensions | 30.5 × 22 × 15.5 cm |
| Country | |
| Medium | |
| Period | |
| Year | |
| SKU | 501258-TVCE |
Description
Description
Engine Turned Design 
---
From our Sewing Box collection, we are delighted to offer this Georgian Rosewood Sewing Box with rare engine turned design. The Sewing Box of slight sarcophagus shape stood upon four turned ribbed feet. The Sewing Box tapers up to the convex raised lid and features scrolling floral brass inlay work to each side surrounded by a border of engine turned decoration. The outside of the box is finished with a brass inlaid shield shaped escutcheon. When opened the Sewing Box reveals a dark purple velvet lining with a ruched white silk to the inside of the lid. The top tray is filled with carved mother-of-pearl sewing accoutrements which can be lifted out to access further storage below the tray. Behind the ruched silk is further storage for drawings or sewing equipment. The Sewing Box dates to the latter stages of the Georgian period Circa 1830 during the reign of William IV.
---
Rosewood has many variations. Indian Rosewood, also known as Bombay Rosewood or Bombay Blackwood, is found in India and Indonesia. It is highly valued for its striking appearance with colours ranging from a medium-brown to dark red-brown with even darker grain lines. Madagascan Rosewood, found in Madagascar is a pink-brown colour with a darker almost purple grain.
Georgian era was a period in British history dating from 1714-1837, the Georgian era after the Hanoverian kings George I, George II, George III and George IV.
Mother of Pearl is an organic-inorganic composite material produced by some molluscs as an inner shell layer. It is the same material that natural pearls are made from and is desirable due to its strong and resilient makeup along with its beautiful iridescent shimmer.
---
Every purchase made from Mark Goodger Antiques is accompanied by a comprehensive suite of documents to ensure your satisfaction and peace of mind. This includes our latest catalogue, a Certificate of Authenticity, detailed care instructions for your chosen item, and an independent invoice for insurance purposes. Additionally, your purchase is protected by our no-hassle, money-back policy, and your item will be fully insured during the shipping process to safeguard against damage or loss.
Additional information
Additional information
| | |
| --- | --- |
| Dimensions | 30.5 × 22 × 15.5 cm |
| Country | |
| Medium | |
| Period | |
| Year | |
| SKU | 501258-TVCE |