Georgian Rosewood Jewellery Box Edwards
£1,150.00
Quadrant Brass Edging From our Jewellery Box collection, we are pleased to offer this Georgian Rosewood Jewellery Box. The Jewellery Box made from solid Rosewood with quadrant brass edging and brass stringing to the front and the lid. Each side... Read More
Enquire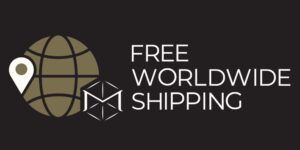 ---
| | |
| --- | --- |
| Dimensions | 32.5 × 23.5 × 14.5 cm |
| Medium | |
| Period | |
| Year | |
| Country | |
| SKU | 501274TRE |
Description
Description
Quadrant Brass Edging
---
From our Jewellery Box collection, we are pleased to offer this Georgian Rosewood Jewellery Box. The Jewellery Box made from solid Rosewood with quadrant brass edging and brass stringing to the front and the lid. Each side of the box is fitted with a flush mounted brass handle with a circular brass escutcheon and a brass initial plaque bordered by further brass stringing. The interior of the box is lined with Royal Blue cushioned velvet with two removable trays. When the trays are removed it allows access to the lower storage compartment which contains two hidden drawers. The box is finished with a high quality Bramah lock of London. The box remains unsigned but is undoubtedly the work of Edwards with the obvious brass inlay and crafting characteristics. The Jewellery Box dates to the latter Georgian period circa 1830 during the reign of William IV.
---
The Jewellery Box comes complete with a working lock and tasselled key.
---
Georgian, a period in British history dating from 1714-1837, the Georgian era after the Hanoverian kings George I, George II, George III and George IV.
Rosewood has many variations. Indian Rosewood, Madagascan Rosewood, Mexican Rosewood, Rio Rosewood, Brazilian Rosewood, San Dominican and Santos Rosewood. All types are prized for their grain and colour. Generally, the colours range from a medium-dark red-reddish brown.
Bramah is London's oldest security company. Established at 124 Piccadilly, London in 1784, and today based in Fitzrovia, London and Romford, Essex. Bramah manufactures Bramah and Rola locks for domestic and commercial applications in the U.K. and overseas. We are Marylebone and Fitzrovia's foremost Locksmith and Burglar Alarm installer.
---
With every purchase from Mark Goodger Antiques, you will receive our latest catalogue, a Certificate of Authenticity, detailed care instructions for your chosen piece and an independent invoice (for insurance purposes) will be enclosed. As well as being protected by a no-hassle, money-back policy, your piece will be entirely insured during the shipping process to ensure the safety of your item.
Additional information
Additional information
| | |
| --- | --- |
| Dimensions | 32.5 × 23.5 × 14.5 cm |
| Medium | |
| Period | |
| Year | |
| Country | |
| SKU | 501274TRE |