Georgian Rosewood Sewing Box Edwards
£675.00
With a Fully Fitted Interior From our Sewing Box collection, we are delighted to offer this Georgian Rosewood Sewing Box attributed to Edwards. The Sewing Box of rectangular form veneered in Rosewood features double stringing to the face and lid... Read More
Enquire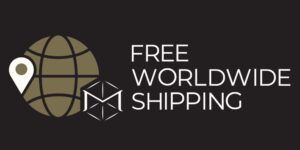 ---
| | |
| --- | --- |
| Dimensions | 29.5 × 22 × 13 cm |
| Country | |
| Year | |
| Medium | |
| Period | |
| SKU | 278965 |
Description
Description
With a Fully Fitted Interior
---
From our Sewing Box collection, we are delighted to offer this Georgian Rosewood Sewing Box attributed to Edwards. The Sewing Box of rectangular form veneered in Rosewood features double stringing to the face and lid with a square shaped escutcheon with inverted corners and a matching initials plaque to the lid reading 'JM'. When opened the box reveals the fully fitted interior with pink silk water paper with a ruched silk lining to the inside of the lid. The top tray is fitted with a selection of Solid Mother of Pearl Sewing tools including Bobbins, Thimbles (one Sterling Silver) and needle cases. The top tray lifts out to reveal further storage with a cushioned red velvet base. The Sewing Box dates to the late Georgian period during the last year of the reign of George IV circa 1830.
---
Rosewood has many variations. Indian Rosewood, Madagascan Rosewood, Mexican Rosewood, Rio Rosewood, Brazilian Rosewood, San Dominican and Santos Rosewood. All types are prized for their grain and colour. Generally, the colours range from a medium-dark red-reddish brown.
Mother of Pearl is an organic-inorganic composite material produced by some molluscs as an inner shell layer. It is the same material that natural pearls are made from and is desirable due to its strong and resilient makeup along with its beautiful iridescent shimmer.
Georgian, a period in British history dating from 1714-1837, the Georgian era after the Hanoverian kings George I, George II, George III and George IV.
---
With every purchase from Mark Goodger Antiques, you will receive our latest catalogue, a Certificate of Authenticity, detailed care instructions for your chosen piece and an independent invoice (for insurance purposes) will be enclosed. As well as being protected by a no-hassle, money-back policy, your piece will be entirely insured during the shipping process to ensure the safety of your item.
Additional information
Additional information
| | |
| --- | --- |
| Dimensions | 29.5 × 22 × 13 cm |
| Country | |
| Year | |
| Medium | |
| Period | |
| SKU | 278965 |