Georgian Rosewood Sewing Box Mirror Pair
£2,500.00
Rosewood and Mother of Pearl From our Sewing Box collection, we are thrilled to offer this pair of Georgian Rosewood Sewing Boxes. The Sewing Boxes of rectangular shape veneered in figured Rosewood. The Sewing Boxes a mirror of one another... Read More
Pair of Sewing Boxes Likely Commissioned for a Family
Enquire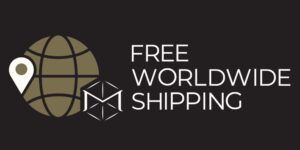 ---
| | |
| --- | --- |
| Country | |
| Year | |
| Provenance | |
| Period | |
| SKU | 501047-AEXE |
Description
Description
Rosewood and Mother of Pearl
---
From our Sewing Box collection, we are thrilled to offer this pair of Georgian Rosewood Sewing Boxes. The Sewing Boxes of rectangular shape veneered in figured Rosewood. The Sewing Boxes a mirror of one another with brass stringing and inlaid Mother of Pearl decoration. To the top of each box a central inlaid Mother of Pearl vacant initial plaque finishes the exteriors. When opened each box reveals a silk green lined sewing kit with Mother of Pearl spools, winders, thimbles and multiple compartments for sewing tools and accoutrements. The top tray removes to access further storage below which is lined in a green and white tartan. The inside lid of each sewing box drops down with a catch allowing access to further storage for designs and paperwork. The pair of boxes are likely to have been commissioned for two sisters or possibly a mother and daughter. The Sewing Boxes date to the late Georgian period during the reign of William IV circa 1830.
---
The Sewing Boxes come complete with working locks and tasseled keys.
---
The Sewing Boxes were sold in 2014 by ourselves and featured in one of our early Hampton Antiques catalogues (​page 30-31 https://issuu.com/onlinegalleries/docs/ha_2014_brochure) They were bought buy a collector who used them in a number of lectures until we purchased them back in 2022. Upon purchasing them back into our collection the boxes were accompanied by a message reading "Further to our conversation about sisters and a sampler yesterday, the quotation I would often use and a lovely illustration of an early sampler. Shakespeare's World in 100 objects (put out by the Shakespeare Birthplace Trust) and Samplers, the whole quotation about Helena and Hermia in Midsummer Night's Dream (Act 3 Scene 2):
HELENA:
'We, Hermia, like two artificial gods,
Have with our needles created both one flower,
Both on one sampler, sitting on one cushion,
Both warbling of one song, both in one key,
As if our hands, our sides, voices and minds,
Had been incorporate.' (A Midsummer Night's Dream, 3. 2)
The imagery of the sampler in this quotation, taken from Shakespeare's 1595 play A Midsummer Night's Dream, highlights the bond between Helena and Hermia by picturing the two girls engaged in the same – typically female – pursuit, working together in perfect harmony.
Source: https://www.shakespeare.org.uk/explore-shakespeare/shakespedia/shakespeares-plays/midsummer-nights-dream/
---
Rosewood has many variations. Indian Rosewood, also known as Bombay Rosewood or Bombay Blackwood, is found in India and Indonesia. It is highly valued for its striking appearance with colours ranging from a medium-brown to dark red-brown with even darker grain lines. Madagascan Rosewood, found in Madagascar is a pink-brown colour with a darker almost purple grain.
Mother of Pearl is an organic-inorganic composite material produced by some molluscs as an inner shell layer. It is the same material that natural pearls are made from and is desirable due to its strong and resilient makeup along with its beautiful iridescent shimmer.
Georgian era was a period in British history dating from 1714-1837, the Georgian era after the Hanoverian kings George I, George II, George III and George IV.
---
With every purchase from Mark Goodger Antiques, you will receive our latest catalogue, a Certificate of Authenticity, detailed care instructions for your chosen piece and an independent invoice (for insurance purposes) will be enclosed. As well as being protected by a no-hassle, money-back policy, your piece will be entirely insured during the shipping process to ensure the safety of your item.
Additional information
Additional information
| | |
| --- | --- |
| Country | |
| Year | |
| Provenance | |
| Period | |
| SKU | 501047-AEXE |