Georgian Rosewood Vanity Box
£2,100.00
Howell, James & Co Sterling Silver by Thomas Whitehead From our Vanity Box collection, we are delighted to offer this Georgian Rosewood Vanity Box. The Vanity Box of rectangular shape with brass edging veneered in Rosewood with a vacant stylised initial... Read More
Rauched Red Velvet Lining
Enquire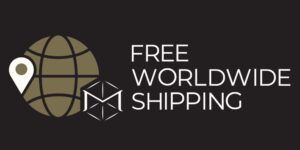 ---
| | |
| --- | --- |
| Dimensions | 30 × 22 × 18 cm |
| Year | |
| Medium | |
| Country | |
| Period | |
| SKU | 501035-TVCE |
Description
Description
Howell, James & Co Sterling Silver by Thomas Whitehead
---
From our Vanity Box collection, we are delighted to offer this Georgian Rosewood Vanity Box. The Vanity Box of rectangular shape with brass edging veneered in Rosewood with a vacant stylised initial plaque to the lid, twin circular brass escutcheons and flush mounted brass carry handles. The interior of the Vanity Box lined in luscious red velvet with a ruched inner lid with a secret rear compartment containing a free standing mirror and storage for envelopes alongside a retailer logo for Howell, James & Co of Regent Street, London. The Vanity Box houses ten cut glass jars with engine turned Sterling Silver lids including three jars with beautiful pierced silver designs. The Silver is hallmarked London, Thomas Whitehead and is dated 1837. These decorative jars surround a removable fitted tool pad with Mother-of-Pearl handled vanity accessories, including a nail file, a button hook, a pricker, two pairs of scissors (larger is a period replacement), a corkscrew, tweezers, & a waxer.
An under-tray storage compartment with a removable tray provides ample storage space for the tool pad as well as the five jars. At the front of the box is a lockable drawer with a velvet-lined interior that is suitable for safely storing precious jewellery. The box is finished with high quality locks by the famous Bramah lock company of London. The Vanity Box dates to the late Georgian period during the reign of William IV dated 1837.
---
Rosewood has many variations. Indian Rosewood, also known as Bombay Rosewood or Bombay Blackwood, is found in India and Indonesia. It is highly valued for its striking appearance with colours ranging from medium-brown to dark red-brown with even darker grain lines. Madagascan Rosewood, found in Madagascar is a pink-brown colour with a darker almost purple grain.
Mother of Pearl is an organic-inorganic composite material produced by some molluscs as an inner shell layer. It is the same material that natural pearls are made from and is desirable due to its strong and resilient makeup along with its beautiful iridescent shimmer.
Howell James & Company were a firm of jewellers and silversmiths based in Regent Street in London which operated between 1819 and 1911. In 1876 they added galleries showing professional art pottery and the fashionable amateur china painting, and immediately became the main London venue for this.
Bramah is London's oldest security company. Established at 124 Piccadilly, London in 1784, and today based in Fitzrovia, London and Romford, Essex. Bramah manufactures Bramah and Rola locks for domestic and commercial applications in the U.K. and overseas. We are Marylebone and Fitzrovia's foremost Locksmith and Burglar Alarm installer.
Georgian era was a period in British history dating from 1714-1837, the Georgian era after the Hanoverian kings George I, George II, George III and George IV.
---
With every purchase from Mark Goodger Antiques, you will receive our latest catalogue, a Certificate of Authenticity, detailed care instructions for your chosen piece and an independent invoice (for insurance purposes) will be enclosed. As well as being protected by a no-hassle, money-back policy, your piece will be entirely insured during the shipping process to ensure the safety of your item.
Additional information
Additional information
| | |
| --- | --- |
| Dimensions | 30 × 22 × 18 cm |
| Year | |
| Medium | |
| Country | |
| Period | |
| SKU | 501035-TVCE |