Georgian Scottish Mahogany Jewellery Box
£695.00
Brass Bound Rosewood Frame From our Jewellery Box collection, we are delighted to offer this Georgian Scottish Mahogany Jewellery Box. The Jewellery Box of rectangular form crafted from features multiple brass mounts to the corners with two parallel brass straps... Read More
Enquire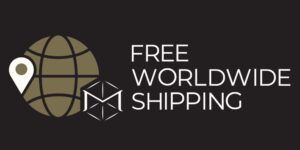 ---
| | |
| --- | --- |
| Dimensions | 31 × 25 × 15.5 cm |
| Country | |
| Medium | |
| Period | |
| Year | |
| SKU | 501238/MPC8898 |
Description
Description
Brass Bound Rosewood Frame
---
From our Jewellery Box collection, we are delighted to offer this Georgian Scottish Mahogany Jewellery Box. The Jewellery Box of rectangular form crafted from features multiple brass mounts to the corners with two parallel brass straps from the front to the back. The top centre of the Jewellery Box features a stylised vacant brass initial plaque. The interior of the box contains its original red Georgian lining with drop down documents storage within the inside of the lid hiding the original makers label for J Johnston & Co. The drop down document storage features five red pom poms to the front. The body of the inside features red water silk paper and is a good size for a range of Jewellery or watches. The box dates to the 19th century during the Georgian era circa 1830 during the reign of William IV.
---
The Jewellery Box comes complete with a working lock and tasselled key.
---
Mahogany is the name given to many types of tropical hardwood and can be found in Africa, India and South America, most of which are a red-brown colour with a fine, even grain. This makes it easily workable and gives it a durable finish which attributes to its popularity with many kinds of furniture.
Johnston & Co ( J Johnston and Co) John Johnston traded from 76 Buchanan Street in Glasgow Scotland and 48 St Vincent Street, Glasgow. Their core of business was through boxes designed as Work Boxes and Jewellery Boxes/Dressing Cases, they also manufactured desks and were perfumers local to the Glasgow area West Scotland. During their time in business they also manufactured Tea Chests, fire screens and drawing materials.
Georgian, a period in British history dating from 1714-1837, the Georgian era after the Hanoverian kings George I, George II, George III and George IV.
---
With every purchase from Mark Goodger Antiques, you will receive our latest catalogue, a Certificate of Authenticity, detailed care instructions for your chosen piece and an independent invoice (for insurance purposes) will be enclosed. As well as being protected by a no-hassle, money-back policy, your piece will be entirely insured during the shipping process to ensure the safety of your item.
Additional information
Additional information
| | |
| --- | --- |
| Dimensions | 31 × 25 × 15.5 cm |
| Country | |
| Medium | |
| Period | |
| Year | |
| SKU | 501238/MPC8898 |