Regency Tortoiseshell and Mother of Pearl Serpentine Tea Caddy
£4,750.00
Featuring Alternating Panels From our Tea Caddy collection, we are delighted to offer this fine Regency Tortoiseshell and Mother of Pearl Serpentine Tea Caddy. The Tea Caddy of rectangular shape veneered in both Tortoiseshell and Mother of Pearl stood upon... Read More
Serpentine Shaped Tea Caddy
Enquire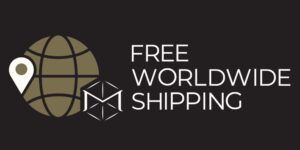 ---
| | |
| --- | --- |
| Dimensions | 20 × 12 × 12 cm |
| Period | |
| Year | |
| Medium | |
| Country | |
| CITES | R759AJQT |
| SKU | 500767 |
Description
Description
Featuring Alternating Panels
---
From our Tea Caddy collection, we are delighted to offer this fine Regency Tortoiseshell and Mother of Pearl Serpentine Tea Caddy. The Tea Caddy of rectangular shape veneered in both Tortoiseshell and Mother of Pearl stood upon four Tagua nut feet with a flared plinth base and domed lid. The Mother of Pearl with finely engraved decoration and Abalone shell iridescent dots finish the floral scenes. The top of the Tea Caddy has a square Mother of Pearl panel with matching decoration and a central vacant Silver initial plaque. When opened the Tea Caddy reveals the ivory facing, purple velvet lining and turned handles upon the Tea lids. The Tea Caddy dates to the early 19th century during the short lived Regency era (1811-1820) and the reign of Prince George circa 1820.
---
The Tea Caddy comes complete with a working lock and tasselled key.
---
Tortoiseshell describes a type of decorative material made from the shells of certain species of sea turtles. The shells of these turtles are composed of a hard, glossy substance called keratin, which can be cut and shaped into a variety of decorative items. Tortoiseshell has been used for centuries to make a range of decorative objects, including combs, brush handles, and other small items. It is also sometimes used to make tea caddies, as it is strong, durable, and can be polished to a high shine. The term "tortoiseshell" is used to describe these decorative items, even though they are made from the shells of sea turtles because the term has been used historically to refer to this material.
Tagua Nut (Vegan Ivory) is a product made from the very hard centre of the seeds of certain palm trees. Vegan ivory is named for its resemblance to animal ivory. Species in the genus Phytelephas (elephant plant), native to South America, are the most important sources of vegetable ivory along with the Caroline ivory-nut palm and Vanuatu, and the real fan palm. A tagua palm can take up to 15 years to mature. But once it gets to this stage it can go on producing vegetable ivory for up to 100 years. In any given year a tagua palm can produce up to 20 pounds of vegan ivory making it an exceptionally sustainable source.
Mother of Pearl is an organic-inorganic composite material produced by some molluscs as an inner shell layer. It is the same material that natural pearls are made from and is desirable due to its strong and resilient makeup along with its beautiful iridescent shimmer.
If you are purchasing Tortoiseshell or Ivory pieces and are outside the E.U. you must have a CITES certificate in order to import the item into your country. We can obtain these on your behalf at a cost of £50 and these can take up to 14 working days to arrive at our office. Due to the strict exporting rules of these pieces, they may also come with further shipping costs. Please ensure you contact us prior to purchase for a quote.
---
Every purchase made from Mark Goodger Antiques is accompanied by a comprehensive suite of documents to ensure your satisfaction and peace of mind. This includes our latest catalogue, a Certificate of Authenticity, detailed care instructions for your chosen item, and an independent invoice for insurance purposes. Additionally, your purchase is protected by our no-hassle, money-back policy, and your item will be fully insured during the shipping process to safeguard against damage or loss.
Additional information
Additional information
| | |
| --- | --- |
| Dimensions | 20 × 12 × 12 cm |
| Period | |
| Year | |
| Medium | |
| Country | |
| CITES | R759AJQT |
| SKU | 500767 |