Rene Lalique Tête De Paon (Peacock Head) Car Mascot
£8,750.00
Original Rene Lalique Car Mascot From our Lalique collection, we are thrilled to offer this Rene Lalique Tête De Paon (Peacock Head) Car Mascot. The Mascot from the original series by Rene Lalique modelled as the head of a Peacock upon... Read More
Model Number #1140 Circa 1928
Enquire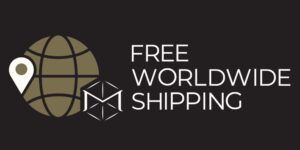 ---
| | |
| --- | --- |
| Medium | |
| Period | |
| Year | |
| Country | |
| SKU | 501219-ICXE |
Description
Description
Original Rene Lalique Car Mascot
---
From our Lalique collection, we are thrilled to offer this Rene Lalique Tête De Paon (Peacock Head) Car Mascot. The Mascot from the original series by Rene Lalique modelled as the head of a Peacock upon a black glass Lalique base. The Car Mascot is number #1140 in the series, dates to circa 1928, and has a slight Amethyst hue. The Car Mascot embossed R.Lalique to the lower third with the word France faintly moulded inside the bottom groove.
The Tête De Paon (Peacock Head) Car Mascot was made to sit on a car radiator mount as a luxury ornament in the 1920s by famous glassmaker René Jules Lalique. Originally it would have been lit underneath by a bulb which would shine through the glass car mascot giving it a warm glow at night, the faster the car went the brighter the glow.
See Page 500 of Félix Marcilhac book René Lalique maître-verrier for the Tête De Paon (Peacock Head) mascot.
---
René Lalique (1860-1945) created his stunning car mascot (bouchons de radiateur) designs between 1925 and 1931. Their production ceased in 1940, a year after WWII had begun. René's factory, Verrerie d'Alsace, in Wingen-sur-Mode was forced to close following German occupation of the Alsace region. René sadly passed away in May 1945, so did not live to see the end of the war, nor the subsequent re-opening of the factory by his son Marc. Marc resumed production of his father's famous mascot designs using the original steel moulds which had the fortune of being preserved, in spite of the war.
---
With every purchase from Mark Goodger Antiques, you will receive our latest catalogue, a Certificate of Authenticity, detailed care instructions for your chosen piece and an independent invoice (for insurance purposes) will be enclosed. As well as being protected by a no-hassle, money-back policy, your piece will be entirely insured during the shipping process to ensure the safety of your item.
Additional information
Additional information
| | |
| --- | --- |
| Medium | |
| Period | |
| Year | |
| Country | |
| SKU | 501219-ICXE |