Rolls Royce Silver Spirit of Ecstasy Book Ends
£4,750.00
Marble Columns From our Accessories collection, we are delighted to offer a very rare pair of Silver Spirit of Ecstasy Book Ends. The Book End mounts are carved from marble with demi-lune stepped plinth bases and fluted columns. The miniature... Read More
Featuring the Famous Rolls Royce Spirit of Ecstasy Car Mascot
Enquire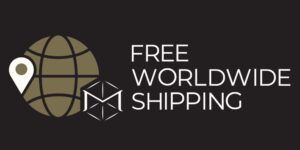 ---
| | |
| --- | --- |
| Dimensions | 12 × 9.5 × 12 cm |
| Country | |
| Medium | |
| Period | |
| Year | |
| SKU | 501248-AMXE |
Description
Description
Marble Columns
---
From our Accessories collection, we are delighted to offer a very rare pair of Silver Spirit of Ecstasy Book Ends. The Book End mounts are carved from marble with demi-lune stepped plinth bases and fluted columns. The miniature Spirit of Ecstary car mascot is cast in solid Silver and hallmarked Saunders & Shepherd, London and the pair are dated 1937. The front of each bookend features a Sterling Silver initial plaque hallmarked with matching marks and engraved P.P for the original owner who was gifted them directly from Rolls Royce.
---
Rolls Royce Desk Set The Rolls Royce desk set was a collection of Sterling Silver Objects that were commissioned directly by Rolls Royce Motors between 1926-1937. They were given strictly as corporate gifts to those who were considered particularly important that year and therefore never came to market. It is believed Rolls Royce commissioned 12 different pieces over an 11 year span missing one year in 1931. Saunders and Shepard silversmiths were chosen for all the products except the first one which was an Ashtray made by Crown jewellers Garrard of Regent St. Due to their rarity and unknown number pieces from the so-called 'desk set' are highly prized by collectors and enthusiasts.
Saunder and Shepherd was founded in London 1869 by Cornelius Desormeaux Saunders Sr & James Francis Hollings Shepard. They were a manufacturing jewellers out of 23 Bartlett's Buildings in Holborn Circus. They specialised in mourning jewellery but branched out into all other avenues of jewellery from earrings to necklets. In 1890 Cornelius Desormeaux Saunders passed away and the business was taken on by his three sons and converted into a limited company in 1916 Saunders & Sheperd Ltd and factories in London, Birmingham and Glasgow and continued manufacturing until the company dissolved in 2021.
Sterling Silver is an alloy composed by weight of 92.5% silver and 7.5% other metals, usually copper. The sterling silver standard has a minimum millesimal fineness (parts per thousand) of 925.
---
With every purchase from Mark Goodger Antiques, you will receive our latest catalogue, a Certificate of Authenticity, detailed care instructions for your chosen piece and an independent invoice (for insurance purposes) will be enclosed. As well as being protected by a no-hassle, money-back policy, your piece will be entirely insured during the shipping process to ensure the safety of your item.
Additional information
Additional information
| | |
| --- | --- |
| Dimensions | 12 × 9.5 × 12 cm |
| Country | |
| Medium | |
| Period | |
| Year | |
| SKU | 501248-AMXE |