Rosewood Karlsbad Tea Caddy
£795.00
Karlsbad Czech Republic From our Tea Caddy collection, we are pleased to offer this Rosewood Karlsbad Tea Caddy. The Rosewood Tea Caddy of square form with rounded edges made from Rosewood with nickel plated banding and a pietra dura style... Read More
Enquire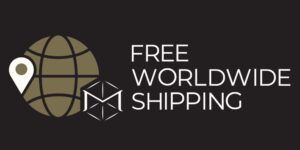 ---
| | |
| --- | --- |
| Dimensions | 13.5 × 11.5 × 12.5 cm |
| SKU | 501269AEX |
Description
Description
Karlsbad Czech Republic
---
From our Tea Caddy collection, we are pleased to offer this Rosewood Karlsbad Tea Caddy. The Rosewood Tea Caddy of square form with rounded edges made from Rosewood with nickel plated banding and a pietra dura style specimen stone inlay to the lid with Karlsbad written to the center. The inside of the Tea Caddy is lined with Glass upon a white background and is finished with further nickel plated hardware. The Tea Caddy dates to the 19th century during the Victorian era circa 1875.
---
The Tea Caddy comes complete with a working lock and tasselled key.
---
Karlsbad was a popular spa town in the Karlov Vary region of the Czech Republic and during the end of the 19th century the town produced Souvenir items for the many visitors to the natural hot spas.
Rosewood has many variations. Indian Rosewood, also known as Bombay Rosewood or Bombay Blackwood, is found in India and Indonesia. It is highly valued for its striking appearance with colours ranging from a medium-brown to dark red-brown with even darker grain lines. Madagascan Rosewood, found in Madagascar is a pink-brown colour with a darker almost purple grain.
Pietra Dura (hard stone) is when several kinds of hard stone are put together often to create a shape or design.
Victorian, an era of British History corresponding approximately with the reign of Queen Victoria from the 20th of June 1837 until her death on 22 January 1901 however, there are arguments stating that the Victorian era is actually from 1820 until 1914 proceeded by Georgian era and followed by the Edwardian era.
---
With every purchase from Mark Goodger Antiques, you will receive our latest catalogue, a Certificate of Authenticity, detailed care instructions for your chosen piece and an independent invoice (for insurance purposes) will be enclosed. As well as being protected by a no-hassle, money-back policy, your piece will be entirely insured during the shipping process to ensure the safety of your item.
Additional information
Additional information
| | |
| --- | --- |
| Dimensions | 13.5 × 11.5 × 12.5 cm |
| SKU | 501269AEX |