Rosewood Sewing Box by Leuchars
£750.00
The featured item is an Antique Rosewood Sewing Box exquisitely inlaid with Mother-of-Pearl, complete with the original trade label for famous cabinet makers "Leuchars". The Sewing Box's interior is lined with elegant green moire silk and features a removable tool... Read More
Enquire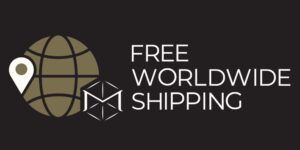 ---
| | |
| --- | --- |
| Dimensions | 25 × 20 × 11 cm |
| Country | |
| Medium | |
| Year | |
| SKU | 501084-GCE |
Description
Description
The featured item is an Antique Rosewood Sewing Box exquisitely inlaid with Mother-of-Pearl, complete with the original trade label for famous cabinet makers "Leuchars".
---
The Sewing Box's interior is lined with elegant green moire silk and features a removable tool pad complete with thimbles, engraved Mother-of-Pearl needle books, a pricker, a sewing hook, a pair of scissors, a pencil, and a file. There is ample storage space underneath for sewing supplies.
The underside of the box's lid has a letter compartment with a makers label inside that reads:
"L. Leuchars, Writing, Dressing & Travelling Case Maker, To Her Majesty and Royal Family. 38 Piccadilly. Ink Stands of every variety"
Leuchars of 47 Piccadilly, London established in 1794 by James Leuchars. The business moved to 38 Piccadilly in 1820 shortly before James Leuchars Died in 1822. James' Widow, Lucy Leuchars, continued the business. In 1837 the firm received a royal warrant for the supply of dressing cases to the royal family.
---
With every purchase from Mark Goodger Antiques, you will receive our latest catalogue, a Certificate of Authenticity, detailed care instructions for your chosen piece and an independent invoice (for insurance purposes) will be enclosed. As well as being protected by a no-hassle, money-back policy, your piece will be entirely insured during the shipping process to ensure the safety of your item.
Additional information
Additional information
| | |
| --- | --- |
| Dimensions | 25 × 20 × 11 cm |
| Country | |
| Medium | |
| Year | |
| SKU | 501084-GCE |