Silver & Tortoiseshell Cigar Humidor
£3,250.00
Henry John Batson & Albert Edward Batson Silver From our Boxes collection, we are delighted to offer this very stylish Silver and tortoiseshell Humidor. The Humidor of elongated rectangular form with a large Sterling Silver carry handle and Sterling Silver... Read More
Two Cedar Lined Storage Compartments
Enquire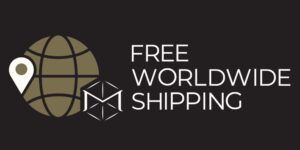 ---
| | |
| --- | --- |
| Dimensions | 26 × 16 × 12 cm |
| Country | |
| Medium | |
| Period | |
| Year | |
| SKU | 501244-MAEE |
Description
Description
Henry John Batson & Albert Edward Batson Silver
---
From our Boxes collection, we are delighted to offer this very stylish Silver and tortoiseshell Humidor. The Humidor of elongated rectangular form with a large Sterling Silver carry handle and Sterling Silver frame stood upon four Silver bun feet. Each panel to the exterior crafted from Tortoiseshell complimenting the Silver frame. The Humidor opens from both sides with large hinged lids to access the Cedar lined interior perfect for storing Cigars. The Humidor Box is hallmarked in multiple places J.Batson & Son with the date mark 1916.
---
Sterling Silver is an alloy composed by weight of 92.5% silver and 7.5% other metals, usually copper. The sterling silver standard has a minimum millesimal fineness (parts per thousand) of 925.
Cedar also known as Lebanon Cedar, True Cedar can be found in Asia, Europe and North Africa. Cedar trees are long lived and often offer a poor quality, knotty wood. Logs used for veneer are carefully chosen to make sure they have a clean, straight grain. African Cedar, or Bosse, found in West Africa is a pink-brown colour when fresh, turning into a dark almost mahogany colour with age. Brazilian Cedar found in South America is a medium brown colour. Western Red Cedar is found in North America. A more durable cedar with a colour ranging from pink-brown to dark red.
Tortoiseshell describes a type of decorative material made from the shells of certain species of sea turtles. The shells of these turtles are composed of a hard, glossy substance called keratin, which can be cut and shaped into a variety of decorative items. Tortoiseshell has been used for centuries to make a range of decorative objects, including combs, brush handles, and other small items. It is also sometimes used to make tea caddies, as it is strong, durable, and can be polished to a high shine. The term "tortoiseshell" is used to describe these decorative items, even though they are made from the shells of sea turtles because the term has been used historically to refer to this material.
Humidor is an elegant wooden box with constant humidity where you are able to store cigars. Proper cigar storage is vital to keep your stogie intact as this can affect its flavor in the future. Cigars rely deeply on specific temperature and moisture levels to ensure top conditions.
J.Batson & Son (Henry John Batson & Albert Edward Batson) of Brewer Street, London first registered their hallmark HBA in 1894 and were known for smaller objects such as boxes, cigar cutters and tongs.
---
With every purchase from Mark Goodger Antiques, you will receive our latest catalogue, a Certificate of Authenticity, detailed care instructions for your chosen piece and an independent invoice (for insurance purposes) will be enclosed. As well as being protected by a no-hassle, money-back policy, your piece will be entirely insured during the shipping process to ensure the safety of your item.
Additional information
Additional information
| | |
| --- | --- |
| Dimensions | 26 × 16 × 12 cm |
| Country | |
| Medium | |
| Period | |
| Year | |
| SKU | 501244-MAEE |