Small Sized Coromandel Jewellery Box
£1,295.00
Rare Small Sized Jewellery Box From our Jewellery Box collection, we are delighted to offer this Rare example small sized Jewellery Box. The Jewellery Box of square shape constructed from Mahogany and veneered in exotic Coromandel. The exterior of the... Read More
Enquire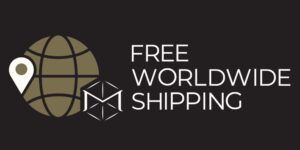 ---
| | |
| --- | --- |
| Dimensions | 25 × 23 × 20 cm |
| Year | |
| Country | |
| Condition | |
| Medium | |
| Period | |
| SKU | 500592ICET |
Description
Description
Rare Small Sized Jewellery Box
---
From our Jewellery Box collection, we are delighted to offer this Rare example small sized Jewellery Box. The Jewellery Box of square shape constructed from Mahogany and veneered in exotic Coromandel. The exterior of the box features applied Sterling Silver corner brackets and a vacant shield shaped initial plaque each hallmarked by London Silversmiths M Chapman & Son Ltd. The rear of the Jewellery Box houses three glass perfume bottles with Sterling Silver engraved tops and glass stoppers. The perfume bottles can be accessed by lifting the glazed doors to the top of the box which houses the original removable jewellery tray. Below the jewellery tray is further padded storage.  One of the perfume bottles lids is stuck and not wanting to force this we have left as is. The Jewellery Box dates to the Edwardian period circa 1905.
---
The Jewellery box comes with a fully working lock and tasselled key.
---
Mahogany is the name given to many types of tropical hardwood and can be found in Africa, India and South America, most of which are a red-brown colour with a fine, even grain. This makes it easily workable and gives it a durable finish which attributes to its popularity with many kinds of furniture.
Coromandel is a valuable wood found in India, Sri Lanka and South East Asia. It has a contrasting hazel-brown colour with black grain. It is a dense, heavy wood that is so popular it has been logged to extinction over the last few hundred years. This makes Calamander pieces even more special.
Edwardian the last period in British history to be named after the monarch who reigned over it. Although Edward VII reigned from 1901 to 1910, the Edwardian period is generally considered to have ended at the outbreak of the First World War in 1914.
Sterling Silver is an alloy composed by weight of 92.5% silver and 7.5% other metals, usually copper. The sterling silver standard has a minimum millesimal fineness (parts per thousand) of 925.
---
With every purchase from Mark Goodger Antiques, you will receive our latest catalogue, a Certificate of Authenticity, detailed care instructions for your chosen piece and an independent invoice (for insurance purposes) will be enclosed. As well as being protected by a no-hassle, money-back policy, your piece will be entirely insured during the shipping process to ensure the safety of your item.
Additional information
Additional information
| | |
| --- | --- |
| Dimensions | 25 × 23 × 20 cm |
| Year | |
| Country | |
| Condition | |
| Medium | |
| Period | |
| SKU | 500592ICET |