Sterling Silver Tea Caddy
£795.00
Georgian Style Solid Silver Tea Caddy From our Tea Caddy collection, we are pleased to offer this Sterling Silver Tea Caddy. The Tea Caddy cast from solid Silver with canted corners, stepped plinth base and domed lid. The Tea Caddy... Read More
Featuring a Talbot Head 1897
Enquire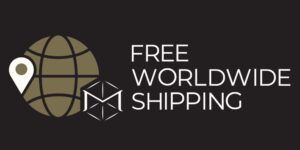 ---
| | |
| --- | --- |
| Country | |
| Medium | |
| Year | |
| Period | |
| SKU | AVC/89 |
Description
Description
Georgian Style Solid Silver Tea Caddy
---
From our Tea Caddy collection, we are pleased to offer this Sterling Silver Tea Caddy. The Tea Caddy cast from solid Silver with canted corners, stepped plinth base and domed lid. The Tea Caddy features a central engraved heraldic family crest of a Talbots Head which is Couped, Collared and has an Erased Neck. Beneath the family crest there are three initials R.B.M. The lid of the Tea Caddy can be accessed via sliding the top to refill the canister or removing the domed top for single use. The silver is hallmarked London 1897 with a partially rubbed makers mark.
---
Talbot was a type of hunting hound common in England during the Middle Ages. It is depicted in art of the period as small to medium-sized, white in colour, with short legs, large powerful feet, a deep chest with a slender waist, long drooping ears, and a very long curled tail.
Heraldic crest
Couped, with the neck cleanly separated from the body so that the whole head and neck are present
Erased, with the neck showing a ragged edge as if forcibly torn from the body.
Collared, the head fitted with a collar around the neck
---
With every purchase from Mark Goodger Antiques, you will receive our latest catalogue, a Certificate of Authenticity, detailed care instructions for your chosen piece and an independent invoice (for insurance purposes) will be enclosed. As well as being protected by a no-hassle, money-back policy, your piece will be entirely insured during the shipping process to ensure the safety of your item.
Additional information
Additional information
| | |
| --- | --- |
| Country | |
| Medium | |
| Year | |
| Period | |
| SKU | AVC/89 |