Tortoiseshell & Silver Clock Douglas Clock Co
£2,950.00
Shaped as a Conductors Lantern From our Accessories collection, we are pleased to offer this English Tortoiseshell Lantern Clock. The Clock with a large white dial with black numerals behind a convex bevelled glass and Tortoiseshell case surmounted by a... Read More
Enquire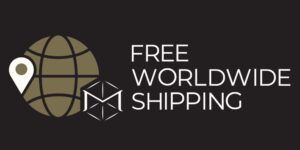 ---
| | |
| --- | --- |
| Dimensions | 12 × 8 × 20 cm |
| Country | |
| Medium | |
| Period | |
| Year | |
| SKU | 501281-TCXE |
Description
Description
Shaped as a Conductors Lantern
---
From our Accessories collection, we are pleased to offer this English Tortoiseshell Lantern Clock. The Clock with a large white dial with black numerals behind a convex bevelled glass and Tortoiseshell case surmounted by a sterling Silver handle. The handle is hallmarked Sterling Silver and Birmingham Douglas Clock Co Ltd and is dated 1907.
---
Douglas Clock Co Ltd were a Scottish firm working around the turn of the late 19th century. They specialised in ornate boxes and decorative travelling, including smaller clocks for top end retailers like Harrods and Liberty & Co. Their decorative clocks are now commanding very strong prices, basically because of the exquisite workmanship associated, with these delightfully stylish, Victorian time pieces.
Tortoiseshell describes a type of decorative material made from the shells of certain species of sea turtles. The shells of these turtles are composed of a hard, glossy substance called keratin, which can be cut and shaped into a variety of decorative items. Tortoiseshell has been used for centuries to make a range of decorative objects, including combs, brush handles, and other small items. It is also sometimes used to make tea caddies, as it is strong, durable, and can be polished to a high shine. The term "tortoiseshell" is used to describe these decorative items, even though they are made from the shells of sea turtles because the term has been used historically to refer to this material.
Sterling Silver is an alloy composed by weight of 92.5% silver and 7.5% other metals, usually copper. The sterling silver standard has a minimum millesimal fineness (parts per thousand) of 925.
---
If you are purchasing Tortoiseshell or Ivory pieces and are outside the E.U. you must have a CITES certificate in order to import the item into your country. We can obtain these on your behalf at a cost of £50 and these can take up to 14 working days to arrive at our office. Due to the strict exporting rules of these pieces, they may also come with further shipping costs. Please ensure you contact us prior to purchase for a quote.
---
With every purchase from Mark Goodger Antiques, you will receive our latest catalogue, a Certificate of Authenticity, detailed care instructions for your chosen piece and an independent invoice (for insurance purposes) will be enclosed. As well as being protected by a no-hassle, money-back policy, your piece will be entirely insured during the shipping process to ensure the safety of your item.
Additional information
Additional information
| | |
| --- | --- |
| Dimensions | 12 × 8 × 20 cm |
| Country | |
| Medium | |
| Period | |
| Year | |
| SKU | 501281-TCXE |