Tunbridge Ware Sewing Box
£275.00
With a Fitted Sewing Box Interior From our Tunbridge Ware collection, we are delighted to offer this Tunbridge Ware Sewing Box. The Rosewood box of rectangular form extensively inlaid with perspective cube decoration to the lid framed by a floral... Read More
Inlaid with Perspective Cube
Enquire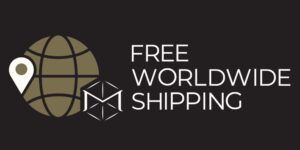 ---
| | |
| --- | --- |
| Dimensions | 23 × 18 × 11 cm |
| Country | |
| Year | |
| Period | |
| Medium | |
| SKU | 500814 - MPCE |
Description
Description
With a Fitted Sewing Box Interior
---
From our Tunbridge Ware collection, we are delighted to offer this Tunbridge Ware Sewing Box. The Rosewood box of rectangular form extensively inlaid with perspective cube decoration to the lid framed by a floral mosaic border. The exterior of the box with a central geometric pattern band running around the perimeter. When opened the Sewing Box reveals the purple silk lining with a central removable tray with compartments for sewing tools. Beneath the tray is a second storage location for larger tools and other Sewing accessories. The Sewing Box dates to the early 19th century Circa 1835 during the reign of William IV.
---
The box comes complete with working lock and tasselled key.
---
Tunbridge Ware, Tunbridge Wells and Tunbridge in Kent, England became popular in the 17th Century for their therapeutic waters. By the 18th century, Tunbridge Wells was a hugely popular Spa resort. Shops and stalls were set up to sell local work of distinction to visitors as souvenirs. Many of the original boxes were decorated with all sorts of different kinds of designs. Many of the Tunbridge boxes had a central image with views of castles, churches, pavilions, animals, country scenes and sometimes people, such as the Young Prince of Wales. These were surrounded by a variety of bandings and panels of floral and geometric designs. Tunbridge Ware items originate from the beautiful spa town of Royal Tunbridge Wells in Kent. We always have a very good selection which showcases the techniques of tessellated mosaic, stick ware, perspective cube mosaic, vandyke and painted pen work. We always have a selection of artworks and pieces which showcase the techniques of tessellated mosaics, stick ware, perspective cube mosaics, vandykes and painted pens.
Rosewood has many variations. Indian Rosewood, Madagascan Rosewood, Mexican Rosewood, Rio Rosewood, Brazilian Rosewood, San Dominican and Santos Rosewood. All types are prized for their grain and colour. Generally, the colours range from a medium-dark red-reddish brown.
---
With every purchase from Mark Goodger Antiques, you will receive our latest catalogue, a Certificate of Authenticity, detailed care instructions for your chosen piece and an independent invoice (for insurance purposes) will be enclosed. As well as being protected by a no-hassle, money-back policy, your piece will be entirely insured during the shipping process to ensure the safety of your item.
Additional information
Additional information
| | |
| --- | --- |
| Dimensions | 23 × 18 × 11 cm |
| Country | |
| Year | |
| Period | |
| Medium | |
| SKU | 500814 - MPCE |