Victorian Coromandel Jewellery Box
£1,600.00
Watch & Jewellery Box  From our Jewellery Box collection, we are pleased to offer this Victorian Coromandel Jewellery Box. The Jewellery Box of rectangular form veneered in exotic Coromandel with a brass vacant initial plaque to the lid and matching... Read More
Perfect for Watches and Cufflinks 
Enquire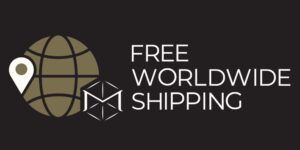 ---
| | |
| --- | --- |
| Dimensions | 30 × 23 × 17 cm |
| Country | |
| Medium | |
| Year | |
| Period | |
| SKU | 500838TGPCE |
Description
Description
Watch & Jewellery Box 
---
From our Jewellery Box collection, we are pleased to offer this Victorian Coromandel Jewellery Box. The Jewellery Box of rectangular form veneered in exotic Coromandel with a brass vacant initial plaque to the lid and matching brass circular escutcheon to the front. When opened the Jewellery Box reveals the customised black and gold cushioned velvet lining with 'watches' text vertically down each side along with two cufflink partitions, one to each side perfect for storing cufflinks upright or rings. The top tray can be removed via the two metal tabs, one on each side to access further storage beneath. Next to the locking plate, a small pin can be removed to open the sping loaded hidden drawer which has three further elongated partitions. The Jewellery Box dates to the middle of the Victorian period circa 1875 during the reign of Queen Victoria.
---
The Jewellery Box comes complete with working lock and tasselled key.
---
Coromandel is a valuable wood found in India, Sri Lanka and South East Asia. It has a contrasting hazel-brown colour with black grain. It is a dense, heavy wood that is so popular it has been logged to extinction over the last few hundred years.
Victorian, an era of British History corresponding approximately with the reign of Queen Victoria from the 20th of June 1837 until her death on 22 January 1901 however, there are arguments stating that the Victorian era is actually from 1820 until 1914 proceeded by Georgian era and followed by the Edwardian era.
---
With every purchase from Mark Goodger Antiques, you will receive our latest catalogue, a Certificate of Authenticity, detailed care instructions for your chosen piece and an independent invoice (for insurance purposes) will be enclosed. As well as being protected by a no-hassle, money-back policy, your piece will be entirely insured during the shipping process to ensure the safety of your item.
Additional information
Additional information
| | |
| --- | --- |
| Dimensions | 30 × 23 × 17 cm |
| Country | |
| Medium | |
| Year | |
| Period | |
| SKU | 500838TGPCE |