Victorian Glazed Mahogany Jewellery Box
£575.00
With Jewellery Drawer From our Jewellery Box collection, we are thrilled to offer this late Victorian Glazed Mahogany Jewellery Box. The Jewellery Box of rectangular form made from Mahogany with bevelled glazing to the front window. The lid lifts and... Read More
With Bevelled Glass & Multiple Storage Compartments
Enquire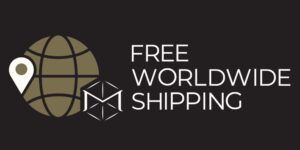 ---
| | |
| --- | --- |
| Dimensions | 22 × 15.5 × 18 cm |
| Medium | |
| Period | |
| Year | |
| SKU | 501272-AEX |
Description
Description
With Jewellery Drawer
---
From our Jewellery Box collection, we are thrilled to offer this late Victorian Glazed Mahogany Jewellery Box. The Jewellery Box of rectangular form made from Mahogany with bevelled glazing to the front window. The lid lifts and the front drops down to reveal the sectioned Jewellery compartments lined in Black Silk water paper with cushioned Teal Velvet. The front drawer is mounted with a brass handle which pulls the single drawer outwards. The Jewellery Box dates to the late 19th century during the Victorian Era Circa 1890.
---
The Jewellery Box comes complete with a working lock and tasselled key.
---
Victorian an era of British History corresponding approximately with the reign of Queen Victoria from the 20th of June 1837 until her death on 22 January 1901 however, there are arguments stating that the Victorian era is actually from 1820 until 1914 proceeded by Georgian era and followed by the Edwardian era.
Mahogany is the name given to many types of tropical hardwood and can be found in Africa, India and South America, most of which are a red-brown colour with a fine, even grain. This makes it easily workable and gives it a durable finish which attributes to its popularity with many kinds of furniture.
---
With every purchase from Mark Goodger Antiques, you will receive our latest catalogue, a Certificate of Authenticity, detailed care instructions for your chosen piece and an independent invoice (for insurance purposes) will be enclosed. As well as being protected by a no-hassle, money-back policy, your piece will be entirely insured during the shipping process to ensure the safety of your item.
Additional information
Additional information
| | |
| --- | --- |
| Dimensions | 22 × 15.5 × 18 cm |
| Medium | |
| Period | |
| Year | |
| SKU | 501272-AEX |