Antique Decanter Humidor Games Box
£2,350.00
Dating to the late 19th Century Circa 1900 From our Games Boxes collection, we are delighted to offer this Games Box Humidor Tantalus Compendium. The Compendium veneered in Rosewood with brass mounts, twin loop brass carry handles and extensive inlay... Read More
Games Box Compendium with Humidor, and Decanter Set
Enquire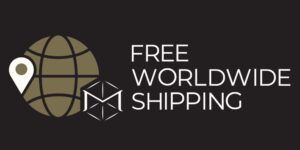 ---
| | |
| --- | --- |
| Dimensions | 29 × 41 × 36 cm |
| Country | |
| Year | |
| Period | |
| Medium | |
| SKU | 500876 |
Description
Description
Dating to the late 19th Century Circa 1900
---
From our Games Boxes collection, we are delighted to offer this Games Box Humidor Tantalus Compendium. The Compendium veneered in Rosewood with brass mounts, twin loop brass carry handles and extensive inlay to the front, sides and domed top. The Box features the original mirror plate behind the three cut crystal glass decanters, bevelled glass glazed doors and a lockable lid for keeping the compendium secure. When opened with the spring-loaded Bramah lock, the twin doors spring up allowing them to be opened the compendium reveals the entertainment set which comprises of a cedar-lined sectioned tray for cigars and two further sections which houses four matching spirit glasses.
The lower drawer spring pin is released upon the opening of the lock at the top and allows access to the solid Satinwood gaming drawer which contains a cribbage board, natural and red stained bone counters, a full deck of cards and one stripped deck with rule cards for games De La Rue, Co's Whist and Bezique. Among the contents of the box is the original Bramah key. In order to unlock, press into the barrel of the lock, maintain pressure and turn counterclockwise. The glazed doors will then spring up after this procedure. To relock the door, simply push down on the glazed doors. It is vital that you DO NOT put the key inside the box and shut the doors as you will not be able to gain access again after the box has self locked. The Box dates to the late Victorian period circa 1900.
---
Cedarwood has many variations. True Cedar can be found in Asia, Europe and North Africa. Cedar trees are long lived and often offer poor quality, knotty wood. Logs used for veneer are carefully chosen to make sure they have a clean, straight grain. African Cedar, or Bosse, found in West Africa is a pink-brown colour when fresh, turning into a dark almost mahogany colour with age. Brazilian Cedar found in South America is a medium brown colour. Western Red Cedar is found in North America. A more durable cedar with a colour ranging from pink-brown to dark red.
Rosewood has many variations. Indian Rosewood, Madagascan Rosewood, Mexican Rosewood, Rio Rosewood, Brazilian Rosewood, San Dominican and Santos Rosewood. All types are prized for their grain and colour. Generally, the colours range from a medium-dark red-reddish brown.
Satinwood is found in India and Sri Lanka. It has a rich golden colour and an almost reflective sheen. Satinwood is traditionally used for high quality furniture.
Bramah is London's oldest security company. Established at 124 Piccadilly, London in 1784, and today based in Fitzrovia, London and Romford, Essex. Bramah manufactures Bramah and Rola locks for domestic and commercial applications in the U.K. and overseas. We are Marylebone and Fitzrovia's foremost Locksmith and Burglar Alarm installer.
Every purchase made from Mark Goodger Antiques is accompanied by a comprehensive suite of documents to ensure your satisfaction and peace of mind. This includes our latest catalogue, a Certificate of Authenticity, detailed care instructions for your chosen item, and an independent invoice for insurance purposes. Additionally, your purchase is protected by our no-hassle, money-back policy, and your item will be fully insured during the shipping process to safeguard against damage or loss.
Additional information
Additional information
| | |
| --- | --- |
| Dimensions | 29 × 41 × 36 cm |
| Country | |
| Year | |
| Period | |
| Medium | |
| SKU | 500876 |