Victorian Mahogany Entertainment Compendium
£2,950.00
Mahogany & Satinwood  From our Boxes collection, we are delighted to offer this Victorian Mahogany Entertainment Box. The Box of rectangular shape made from Mahogany with a stepped plinth base. The Box features quarter fan inlay to the front and... Read More
With Various Games, Decanter Bottles and Cigar Storage
Enquire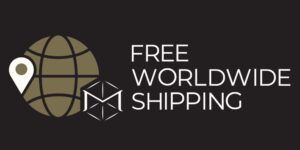 ---
Description
Description
Mahogany & Satinwood 
---
From our Boxes collection, we are delighted to offer this Victorian Mahogany Entertainment Box. The Box of rectangular shape made from Mahogany with a stepped plinth base. The Box features quarter fan inlay to the front and top in all four corners with a central oval cartouche to the centre with full van inlay. The Box is finished to the exterior with a pair of ornate pierced brass loop handles to move the compendium. The interior is lined in Satinwood and contains a collection of objects for the ultimate entertainment compendium these include, three hobnail cut glass decanters housed to the rear of the box in front of a mirror, a removable bronze gilded pegboard in front of the bottles. To the front of the bottles when opened the box contains six spirit glasses, two removable gilded bronze ashtrays each side of the decanters and a gilded bronze tray to the front. Underneath the front of the box is a single drawer lined in Cedar wood with a removable compartment divider for storing cigars as well as whist markers and two scorebooks.
To access the games compartment the middle decanter needs to be removed to access a spring loaded brass plaque that when pressed releases the spring loaded drawer which contains original playing cards, two whist markers, counters, brass pegs, two maroon leather weighted wedges used as feet for the front drawer and a Bezique rule book by J.Reynolds & Sons, London.
Also, in one of the compartments are two maroon leather weighted wedges which are used to place underneath the large fall front drawer to protect it from damage from any surface it's placed upon.A truly wonderful item to entertain and delight your dinner guests.
---
The Entertainment Compendium comes complete with a fully working lock and tasselled key.
---
Mahogany the name given to many types of tropical hardwood and can be found in Africa, India and South America, most of which are a red-brown colour with a fine, even grain. This makes it easily workable and gives it a durable finish which attributes to its popularity with many kinds of furniture.
Satinwood is found in India and Sri Lanka. It has a rich golden colour and an almost reflective sheen. Satinwood is traditionally used for high quality furniture.
Cedar wood has many variations. Cedar, also known as Lebanon Cedar, True Cedar can be found in Asia, Europe and North Africa. Cedar trees are long lived and often offer a poor quality, knotty wood. Logs used for veneer are carefully chosen to make sure they have a clean, straight grain. African Cedar, or Bosse, found in West Africa is a pink-brown colour when fresh, turning into a dark almost mahogany colour with age. Brazilian Cedar found in South America is a medium brown colour. Western Red Cedar is found in North America. A more durable cedar with a colour ranging from pink-brown to dark red.
---
Every purchase made from Mark Goodger Antiques is accompanied by a comprehensive suite of documents to ensure your satisfaction and peace of mind. This includes our latest catalogue, a Certificate of Authenticity, detailed care instructions for your chosen item, and an independent invoice for insurance purposes. Additionally, your purchase is protected by our no-hassle, money-back policy, and your item will be fully insured during the shipping process to safeguard against damage or loss.
Additional information