Shell Inlaid Antique Box in Rosewood & Birdseye Maple
£300.00
Experience the timeless allure of an antique box that exudes an aura of refined sophistication with this stunning Antique Shell Inlaid Box. Adorned with a striking decorative triangular pattern crafted from the finest Rosewood and Birdseye Maple, this exquisite piece... Read More
Enquire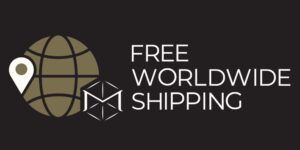 ---
Description
Description
Experience the timeless allure of an antique box that exudes an aura of refined sophistication with this stunning Antique Shell Inlaid Box.
---
Adorned with a striking decorative triangular pattern crafted from the finest Rosewood and Birdseye Maple, this exquisite piece boasts a stunning inlaid conch shell on its top, along with a simple yet elegant brass escutcheon to the front, befitting its distinguished character.
Imbued with a delicate balance of form and function, the interior of the box features a sumptuous green silk paper and velvet lining that serves as an impeccable safeguard for your prized possessions, such as mobile phones, keys, or remotes. This antique box is a true testament to the artisanal craftsmanship of a bygone era, making it a covetable acquisition for discerning connoisseurs and collectors alike.
---
We offer a Bespoke Personalisation Service, giving these wonderful pieces an individual detail and personal touch. We can cater to whatever requirements you may have, please get in touch to enquire.
---
Every purchase made from Mark Goodger Antiques is accompanied by a comprehensive suite of documents to ensure your satisfaction and peace of mind. This includes our latest catalogue, a Certificate of Authenticity, detailed care instructions for your chosen item, and an independent invoice for insurance purposes. Additionally, your purchase is protected by our no-hassle, money-back policy, and your item will be fully insured during the shipping process to safeguard against damage or loss.
---
All of our Jewellery Boxes are finished by our in-house finisher, who specially selects cotton, silk, leather, and marbled paper of the highest quality. By doing so, we ensure our high-quality finishes will last a lifetime, making it possible to pass our beautiful boxes on to future generations.
Additional information