Antique Silver Coromandel Vanity / Dressing Box
£9,000.00
Dated 1854 with Sterling Silver & Original Carry Case From our boxes collection, we are thrilled to offer this exceptional Mappin & Webb Coromandel Vanity Box. The vanity box of rectangular shape veneered in exotic coromandel wood with brass edging,... Read More
Containing multiple Hidden Compartments
Enquire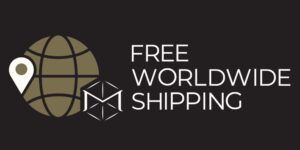 ---
| | |
| --- | --- |
| Dimensions | 34.5 × 28 × 20.5 cm |
| Period | |
| Country | |
| Year | |
| Medium | |
| SKU | 321006 |
Description
Description
Dated 1854 with Sterling Silver & Original Carry Case
From our boxes collection, we are thrilled to offer this exceptional Mappin & Webb Coromandel Vanity Box. The vanity box of rectangular shape veneered in exotic coromandel wood with brass edging, double brass stringing to the front and lid and a raised escutcheon. When opened the box reveals seventeen glass bottles topped with engraved sterling silver lids hallmarked James Vickery, London, 1854. When the front is folded down it allows access to the wing sub-compartments which pivot out 180 degrees revealing the extensive mother of pearl handled tool pad which includes a shoehorn, penknife, thread hook, multiple scissors, tweezers, file, needle and, pricker. Underneath the tool pad is a hidden compartment that is opened by pressing the retailer's plaque on the back edge of the box. The retailer's plaque reads Mappin & Webb, Sheffield 158 to 162 Oxford Street & Mansion House Buildings London.
With the wings of the vanity box open, further secret compartments can be accessed by removing the rectangle jars at the rear and depressing the back edge of each compartment base. This will activate a spring-loaded latch which will allow the hidden drawers to open. To the underside of the lid, a removable mirror with gold tooling is housed which can be removed and stood up on its free standing bracket. Behind the mirror is a further hidden compartment for storing letters or documents.
This beautiful antique vanity box comes with a fully working lock and tasselled key.
---
Coromandel is a valuable wood found in India, Sri Lanka and South East Asia. It has a contrasting hazel-brown colour with black grain. It is a dense, heavy wood that is so popular it has been logged to extinction over the last few hundred years.
Mother of Pearl is an organic-inorganic composite material produced by some molluscs as an inner shell layer. It is the same material that natural pearls are made from and is desirable due to its strong and resilient makeup along with its beautiful iridescent shimmer.
Mappin & Webb was founded in 1775 by Jonathan Mappin who opened a silver workshop in Sheffield over the years Mappin & Webb gained worldwide recognition for their quality silverware and jewellery which is still standing today. They hold Royal Warrants and their master craftsmen also serve as Crown Jewellers, the custodian of the British Crown Jewels responsible for preparing them for the State Opening of Parliament and other state occasions.
James Vickery was a silversmith in 1852 located at 4, Woodbridge Street, Clerkenwell. He was a maker of silver fittings used in dressing cases. James Vickery entered his first mark at the London Assay Office on the 5th of August 1851, and a further mark on the 8th of November 1880.
---
Every purchase made from Mark Goodger Antiques is accompanied by a comprehensive suite of documents to ensure your satisfaction and peace of mind. This includes our latest catalogue, a Certificate of Authenticity, detailed care instructions for your chosen item, and an independent invoice for insurance purposes. Additionally, your purchase is protected by our no-hassle, money-back policy, and your item will be fully insured during the shipping process to safeguard against damage or loss.
Additional information
Additional information
| | |
| --- | --- |
| Dimensions | 34.5 × 28 × 20.5 cm |
| Period | |
| Country | |
| Year | |
| Medium | |
| SKU | 321006 |