Amboyna Vanity Box Joseph Rodgers & Sons
£5,500.00
Silver Gilt Fittings Antique Silver Gilt Vanity Box veneered in stunning Amboyna. From our Vanity boxes, we are delighted to offer this stunning Amboyna veneered vanity box. The box with quadrant brass edging and matching escutcheon surrounding the Amboyna veneered... Read More
Enquire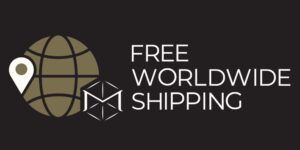 ---
| | |
| --- | --- |
| Dimensions | 36 × 23 × 28 cm |
| Country | |
| Year | |
| Medium | |
| Period | |
| SKU | 183291 |
Description
Description
Silver Gilt Fittings
---
Antique Silver Gilt Vanity Box veneered in stunning Amboyna.
From our Vanity boxes, we are delighted to offer this stunning Amboyna veneered vanity box. The box with quadrant brass edging and matching escutcheon surrounding the Amboyna veneered exterior with side flush mounted recessed handles. The box is labelled with "Joseph Rodgers & Sons" of Sheffield, cutler to her Majesty" with exquisitely engraved silver-gilt lids upon glass bottles by London Silversmith, Thomas Johnson. The lock plate is stamped with the registration number and makers mark Chubb & Son, locksmiths to Her Majesty.
The lid features a fold-down letter compartment with a removable mirror behind it. The base has a fabulous assortment of thirteen superb-cut glass bottles with exquisitely engraved sterling silver gilt & pierced jars. Unusually, the back five jars rise when the box is opened, a rare and desirable addition to this vanity box. The front features two drawers, one is vacant while the other is for storing jewellery; containing a removable accoutrements pad with various tools.
This silver-gilt vanity box comes with a fully working lock and tasselled key.
Joseph Rodgers & Sons was founded in 1724 when John Rodgers first rented the star and Maltese cross mark from the Cutlers' Company. Rodgers & Sons had a reputation for producing the best quality items in Sheffield and had a showroom on Norfolk Street in Sheffield. The company bought George Wostenholm & Son Ltd in 1971 however, it stopped trading by 1983. The name is now owned by Egginton Brothers and is still being stamped on Sheffield made cutlery today.
Silver Gilt is a name for a technique in which silver is gilded with gold.
Chubb & Son (1818 – 1990) Chubb & Son patent lock and safe makers to the Queen and the Prince of Wales. Chubb's first Special Licence was granted in 1823 by King George IV. Among other early customers of note were the Duke of Wellington who ordered four locks and a new key for Apsley House. They also supplied the Bank of England with two locks priced at 6 guineas each.
---
With every purchase from Mark Goodger Antiques you will receive our latest catalogue, a Certificate of Authenticity, detailed care instructions for your chosen piece and an independent invoice (for insurance purposes) will be enclosed. As well as being protected by a no-hassle, money-back policy, your piece will be entirely insured during the shipping process to ensure the safety of your item.
Additional information
Additional information
| | |
| --- | --- |
| Dimensions | 36 × 23 × 28 cm |
| Country | |
| Year | |
| Medium | |
| Period | |
| SKU | 183291 |