Betjemann & Son Tantalus Retailed by Mappin & Webb
£1,850.00
Retailed by Mappin & Webb London From our Tantalus collection, we are delighted to offer this Betjemann and Son Tantalus retailed by Mappin and Webb. The Tantalus of Betjemann design beautifully veneered in exotic Coromandel wood with an elongated rectangular... Read More
Housing Three Hobnail Cut Decanters
Enquire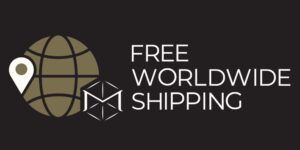 ---
| | |
| --- | --- |
| Dimensions | 41.5 × 16 × 33 cm |
| Country | |
| Medium | |
| Period | |
| Year | |
| SKU | 501253-TPCE |
Description
Description
Retailed by Mappin & Webb London
---
From our Tantalus collection, we are delighted to offer this Betjemann and Son Tantalus retailed by Mappin and Webb. The Tantalus of Betjemann design beautifully veneered in exotic Coromandel wood with an elongated rectangular base, chamfered plinth and strong square housing for the decanter bottles. The base mounted to the corners with silvered scrollwork brackets. The silvered bracket with integral handle pivots to lock and unlock the decanter bottles securely. Each side of the bracket is stamped, one side with the Betjemann Patent London 15903 and the other simply stamped The Tantalus. The Bramah locking mechanism works by inserting the key and pressing the key into the lock when as turn it. Once it has turned clockwise 360 degrees it will pop back out allowing the user to push the full escutcheon disc down unlocking the handle. To the front of the Tantalus, a retailer's plaque reads Mappin & Webb, Sheffield and London. The Tantalus contains three hobnail cut glass decanters with faceted glass stoppers sat within a Satinwood lining. The Tantalus dates to the Victorian period (1837–1901) circa 1880 during the reign of Queen Victoria.
Decanters Measure 24.5cm High x 9.5cm Wide
---
The Tantalus comes complete with a fully working Bramah lock and tasselled key.
---
Tantalus, the origin traces back to the 19th century in England when a German born cabinetmaker George Betjemann patented the Tantalus model in 1881 (UK Patent 58948). Betjemann & Sons had workshops at 34–42 Pentonville Road, London from the 1830s specialising in high quality Boxes for various uses and Decanter sets including the Tantalus. 
The name 'Tantalus' is a reference to the unsatisfied temptations of the Greek mythological character Tantalus, son of Zeus. It is told that he was trapped in Tartarus, made to stand in a pool of water beneath a fruit tree with low hanging branches. The fruit would forever elude his grasp and the pool would recede before he was able to quench his thirst. The story is in reference to the lockable aspect of the Tantalus eluding anyone trying to access the decanters without the key.
Betjemann & Sons George Betjemann started as an apprentice cabinet maker from a young age working for his Father in Law. In 1848, his two sons George William Betjemann and John Betjemann joined him under apprenticeships until 1846 when George William Betjemann started his own business with his two sons. In 1859 George moved to a new premises on Pentonville road, London. This was when the business became known as 'Betjemann & Sons'. John Betjemann was grandfather of the later famous poet laureate Sir John Betjemann.
Mappin & Webb was founded in 1775 with Jonathan Mappin who opened a silver workshop in Sheffield over the years Mappin & Webb gained world wide recognition for their quality silverware and jewellery which is still standing today. They hold Royal Warrants and their master craftsmen also serve as Crown Jewellers, the custodian of the British Crown Jewels responsible for preparing them for the State Opening of Parliament and other state occasions.
Bramah is London's oldest security company. Established at 124 Piccadilly, London in 1784, and today based in Fitzrovia, London and Romford, Essex. Bramah manufactures Bramah and Rola locks for domestic and commercial applications in the U.K. and overseas. We are Marylebone and Fitzrovia's foremost Locksmith and Burglar Alarm installer.
Coromandel is a valuable wood found in India, Sri Lanka and South East Asia. It has a contrasting hazel-brown colour with black grain. It is a dense, heavy wood that is so popular it has been logged to extinction over the last few hundred years. This makes Calamander pieces even more special.
Satinwood is found in India and Sri Lanka. It has a rich golden colour and an almost reflective sheen. Satinwood is traditionally used for high quality furniture.
Silver Plate refers to a method of applying a thin layer of silver to a base metal such as brass. Therefore it refers to an item which is not solid silver but plated to the outer coating.
Victorian, an era of British History corresponding approximately with the reign of Queen Victoria from the 20th of June 1837 until her death on 22 January 1901 however, there are arguments stating that the Victorian era is actually from 1820 until 1914 proceeded by Georgian era and followed by the Edwardian era.
---
With every purchase from Mark Goodger Antiques, you will receive our latest catalogue, a Certificate of Authenticity, detailed care instructions for your chosen piece and an independent invoice (for insurance purposes) will be enclosed. As well as being protected by a no-hassle, money-back policy, your piece will be entirely insured during the shipping process to ensure the safety of your item.
Additional information
Additional information
| | |
| --- | --- |
| Dimensions | 41.5 × 16 × 33 cm |
| Country | |
| Medium | |
| Period | |
| Year | |
| SKU | 501253-TPCE |