Coromandel Perfume Box by Pearce of London
£725.00
Introducing a true gem of the Victorian era - the Coromandel Perfume Box with ornate engraved brass mounts and a Jasper Wedgwood cameo by Pearce of London. Crafted with precision and care, the dome top of this box is richly... Read More
Enquire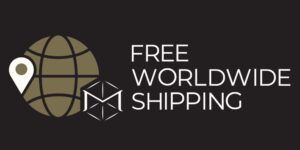 ---
| | |
| --- | --- |
| Dimensions | 20 × 9 × 12 cm |
| Year | |
| Medium | |
| Country | |
| SKU | 500868 - GCE |
Description
Description
Introducing a true gem of the Victorian era – the Coromandel Perfume Box with ornate engraved brass mounts and a Jasper Wedgwood cameo by Pearce of London.
---
Crafted with precision and care, the dome top of this box is richly veneered in coromandel, a rare and exotic hardwood known for its stunning patterns and durability. The interior is lined with blue Moire silk, creating a luxurious and elegant space to house three sterling silver-topped perfume bottles.
The sterling silver is unmarked, yet it exudes a timeless charm and quality that is synonymous with the Victorian era. Adding to the box's exquisite beauty, ornately engraved brass mounts grace the exterior, while a Jasper Wedgwood cameo, another nod to the era's love of classical motifs, takes centre stage.
Adorned with a brass plaque on the back edge that reads "Pearce 77 Cornhill London," this piece is a true testament to the skill and craftsmanship of Pearce of London.
To keep your treasured items safe, this delightful perfume box comes with a fully functional lock and a tasselled key that adds a touch of old-world charm.
---
Pearce of London
Pearce of London was a prominent English company that produced high-quality silver and decorative items during the Victorian era. It is unclear who specifically founded Pearce of London, as the company has a long history. The Pearce family has been associated with the production of high-quality silver and gold items since the mid-1700s, and the company has gone through various iterations and name changes over the years. The company quickly gained a reputation for crafting exquisite silverware and decorative objects, including boxes, frames, and tableware. Pearce of London was known for its attention to detail and commitment to quality, with each piece meticulously crafted by skilled artisans.
---
Jasper Wedgwood
Jasper Wedgwood is a type of stoneware that was invented by the English potter Josiah Wedgwood in the 1770s. The material was named after the mineral jasper, which it resembles in appearance. Wedgwood's Jasperware was a popular material for decorative objects during the Victorian era, and its classic motifs, such as Greek and Roman scenes, were highly sought after. Wedgwood cameo refers to the process of creating a relief design by carving through the top layer of coloured jasperware to reveal a contrasting colour underneath. The technique was used extensively by Wedgwood and has become synonymous with his name.
---
At Mark Goodger Antiques, we take pride in providing our customers with the best possible experience. All our items come with an authentication certificate that includes an image, care instructions, and a separate invoice for insurance purposes. Additionally, we offer a 14-day no-quibble money-back guarantee and fully insured shipping to ensure your satisfaction with every purchase.
Additional information
Additional information
| | |
| --- | --- |
| Dimensions | 20 × 9 × 12 cm |
| Year | |
| Medium | |
| Country | |
| SKU | 500868 - GCE |