Georgian Harewood Oval Tea Caddy
£2,650.00
Featuring an Inlaid Bird From our Tea Caddy collection, we are pleased to offer this rare Harewood Oval Tea Caddy. The Tea Caddy of oval shape veneered in Harewood features a large central inlay of a bird holding a floral... Read More
Enquire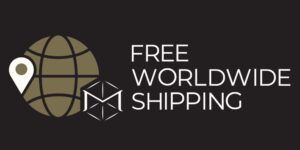 ---
| | |
| --- | --- |
| Dimensions | 15 × 8.5 × 11.5 cm |
| Country | |
| Medium | |
| Year | |
| Period | |
| SKU | 500816 - TICE |
Description
Description
Featuring an Inlaid Bird
---
From our Tea Caddy collection, we are pleased to offer this rare Harewood Oval Tea Caddy. The Tea Caddy of oval shape veneered in Harewood features a large central inlay of a bird holding a floral garland perched upon a branch of a tree surrounded by a rural scene. The garlands drape to either side of the Tea Caddy tied at a blossoming flower. The lid of the Tea Caddy features a large floral inlay within an oval cartouche mirroring the shape of the Caddy finished with Boxwood edging throughout. Inside the Tea Caddy is a single floating lid with turned bone handle and traces of the original silver foil lining. The Tea Caddy dates to the Georgian period during the reign of George III circa 1790.
---
The Tea Caddy comes complete with working lock and tasseled key.
---
Harewood is the name given to a type of sycamore maple which has been stained and treated to take the natural cream colour to a rich brown. It has a curled or "fiddleback" figure. Fiddleback is the name given to grain with tight curls, which derives from being popular to use on the back of stringed instruments.
Boxwood can be found in Europe, Northwest Africa and Southwest Asia. It is a light cream that turns darker to brown when exposed to light. The trees are very small, which is suited to smaller projects like edging or inlay instead of veneers.
Georgian era was a period in British history dating from 1714-1837, the Georgian era after the Hanoverian kings George I, George II, George III and George IV.
---
With every purchase from Mark Goodger Antiques, you will receive our latest catalogue, a Certificate of Authenticity, detailed care instructions for your chosen piece and an independent invoice (for insurance purposes) will be enclosed. As well as being protected by a no-hassle, money-back policy, your piece will be entirely insured during the shipping process to ensure the safety of your item.
Additional information
Additional information
| | |
| --- | --- |
| Dimensions | 15 × 8.5 × 11.5 cm |
| Country | |
| Medium | |
| Year | |
| Period | |
| SKU | 500816 - TICE |