Georgian Masonic Tea Caddy
£2,400.00
Featuring Masonic Scenes From our Tea Caddy collection, we are delighted to offer this extremely rare Georgian Masonic Tea caddy. The Tea Caddy of box form with chequered edging and borders of Tulipwood surrounding Burr Yew wood squares each featuring... Read More
Enquire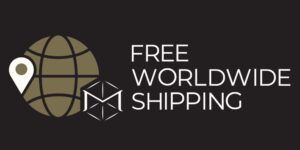 ---
| | |
| --- | --- |
| Dimensions | 13 × 13 × 12.5 cm |
| Period | |
| Year | |
| Country | |
| Medium | |
| SKU | 500771 |
Description
Description
Featuring Masonic Scenes
---
From our Tea Caddy collection, we are delighted to offer this extremely rare Georgian Masonic Tea caddy. The Tea Caddy of box form with chequered edging and borders of Tulipwood surrounding Burr Yew wood squares each featuring Satinwood oval panels depicting Masonic Symbols. The symbols include the past master, senior warden, junior warden and the past worshipful master. The top of the box features inlaid moon, stars and sun surmounted by a brass carry handle. The interior of the Tea Caddy features a floating lid with a turned metal handle. The Tea Caddy dates to the Georgian period during the reign of George III circa 1800.
---
The Tea Caddy comes complete with working lock and tasselled key.
---
Tulipwood is also known as Brazilian Tulipwood, Brazilian Pinkwood and Bahia Rosewood. It is found in South America, mainly Brazil. The colour is a warm yellow with streaks or brown-red grain.
Burr Yew originates from Asia, Europe and North Africa. It is yellow-brown to orange-brown and usually conforms to a fine uniform pattern. Yew wood usually has black pips scattered throughout so clean veneers fetch a high price and are reserved for finer items. A few trees will produce a burr which offers a distinct decorative finish.
Satinwood is found in India and Sri Lanka. It has a rich golden colour and an almost reflective sheen. Satinwood is traditionally used for high quality furniture.
Georgian, a period in British history dating from 1714-1837, the Georgian era after the Hanoverian kings George I, George II, George III and George IV.
Masonic (Freemasons, Freemasonry or Masonry) refers to fraternal organisations that trace their origins to the local guilds of stonemasons that from the end of the 14th century regulated the qualifications of stonemasons and their interaction with authorities and clients. While Freemasonry is not itself a religion, all its members believe in a supreme being or grand architect of the universe.
---
With every purchase from Mark Goodger Antiques, you will receive our latest catalogue, a Certificate of Authenticity, detailed care instructions for your chosen piece and an independent invoice (for insurance purposes) will be enclosed. As well as being protected by a no-hassle, money-back policy, your piece will be entirely insured during the shipping process to ensure the safety of your item.
Additional information
Additional information
| | |
| --- | --- |
| Dimensions | 13 × 13 × 12.5 cm |
| Period | |
| Year | |
| Country | |
| Medium | |
| SKU | 500771 |