Georgian Silver Mounted Satinwood Tea Chest
£2,650.00
Georgian Tea Chest with Rosewood Cross Banding From our Tea Caddy collection, we are delighted to offer this Georgian Satinwood Tea Chest. The Tea Chest of rectangular form veneered in Satinwood with Rosewood cross banded edging. The lid features a... Read More
Enquire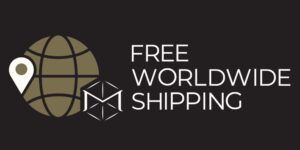 ---
| | |
| --- | --- |
| Dimensions | 28 × 16.5 × 19 cm |
| Period | |
| Year | |
| Country | |
| Medium | |
| SKU | 501240/PCEZ88986 |
Description
Description
Georgian Tea Chest with Rosewood Cross Banding
---
From our Tea Caddy collection, we are delighted to offer this Georgian Satinwood Tea Chest. The Tea Chest of rectangular form veneered in Satinwood with Rosewood cross banded edging. The lid features a central decorative foliage Silver loop handle which features a lion head either side with two illegible Silver hallmarks. When opened the Tea Chest reveals a Satinwood lined interior with oval initial plaque to the inside of the lid, Twin Tea Caddies and hand cut glass sugar bowl. The Tea Caddies and Sugar Bowl can be removed for ease of use allowing the drinker to refill the compartments and offer the tea to any participating friend. The rear hinges of the Tea Chest are both hallmarked Sterling Silver with the Assay Mark (Lion Passant), Duty Mark (Monarch Head) and G.L. for George Longstaffe Tea Chest Dates to the late 18th century Georgian period during the reign of George III.
---
The Tea Chest comes complete with working lock and tasselled key.
---
Satinwood is found in India and Sri Lanka. It has a rich golden colour and an almost reflective sheen. Satinwood is traditionally used for high quality furniture.
Rosewood Indian Rosewood, also known as Bombay Rosewood or Bombay Blackwood, is found in India and Indonesia. It is highly valued for its striking appearance with colours ranging from a medium-brown to dark red-brown with even darker grain lines.
Sterling Silver is an alloy composed by weight of 92.5% silver and 7.5% other metals, usually copper. The sterling silver standard has a minimum millesimal fineness (parts per thousand) of 925.
Georgian, a period in British history dating from 1714-1837, the Georgian era after the Hanoverian kings George I, George II, George III and George IV.
---
Every purchase made from Mark Goodger Antiques is accompanied by a comprehensive suite of documents to ensure your satisfaction and peace of mind. This includes our latest catalogue, a Certificate of Authenticity, detailed care instructions for your chosen item, and an independent invoice for insurance purposes. Additionally, your purchase is protected by our no-hassle, money-back policy, and your item will be fully insured during the shipping process to safeguard against damage or loss.
Additional information
Additional information
| | |
| --- | --- |
| Dimensions | 28 × 16.5 × 19 cm |
| Period | |
| Year | |
| Country | |
| Medium | |
| SKU | 501240/PCEZ88986 |