Regency Blonde Tortoiseshell Tea Chest
£2,850.00
Faced In Boxwood From our Tea Caddy collection, we are thrilled to offer this Regency Blonde Tortoiseshell Tea Chest. The Tea Chest of Rectangular shape with wonderful book-matched Tortoiseshell panels edged in Ivory with a Silvered escutcheon and top loop... Read More
Containing A Single Tea Caddy and Sugar Bowl
Enquire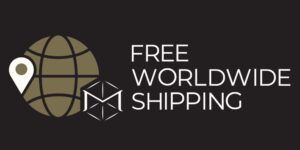 ---
| | |
| --- | --- |
| Dimensions | 20 × 12.5 × 13 cm |
| Country | |
| Medium | |
| Period | |
| Year | |
| SKU | 501265 |
Description
Description
Faced In Boxwood
---
From our Tea Caddy collection, we are thrilled to offer this Regency Blonde Tortoiseshell Tea Chest. The Tea Chest of Rectangular shape with wonderful book-matched Tortoiseshell panels edged in Ivory with a Silvered escutcheon and top loop handle. Upon opening the Tea Chest the contents contain a removable single Tea Caddy with a blonde Tortoiseshell lid and a period star etched Glass sugar bowl with the perimeter faced in Boxwood. The Tea Chest dates to the early 19th century during the short-lived Regency era (1811-1820) and the reign of Prince George circa 1815.
---
Boxwood "Buxus sempervirens" can be found in Europe, Northwest Africa and Southwest Asia. It is a light cream that turns darker to brown when exposed to light. The trees are very small meaning it is suited to smaller projects like edging or inlay instead of veneers.
Tortoiseshell describes a type of decorative material made from the shells of certain species of sea turtles. The shells of these turtles are composed of a hard, glossy substance called keratin, which can be cut and shaped into a variety of decorative items. Tortoiseshell has been used for centuries to make a range of decorative objects, including combs, brush handles, and other small items. It is also sometimes used to make tea caddies, as it is strong, durable, and can be polished to a high shine. The term "tortoiseshell" is used to describe these decorative items, even though they are made from the shells of sea turtles because the term has been used historically to refer to this material.
Regency is an era of British history between 1811 and 1820. The Regency era was initiated by King George III first suffered a debilitating illness in the late 1780s. He relapsed into his mental illness in 1810 and by the Regency Act in 1811 his eldest son George, Prince of Wales, was appointed prince regent to discharge royal functions. When George III died in 1820, the Prince Regent succeeded him as George IV.
---
If you are purchasing Tortoiseshell or Ivory pieces and are outside the E.U. you must have a CITES certificate in order to import the item into your country. We can obtain these on your behalf at a cost of £50 and these can take up to 14 working days to arrive at our office. Due to the strict exporting rules of these pieces, they may also come with further shipping costs. Please ensure you contact us prior to purchase for a quote.
---
With every purchase from Mark Goodger Antiques, you will receive our latest catalogue, a Certificate of Authenticity, detailed care instructions for your chosen piece and an independent invoice (for insurance purposes) will be enclosed. As well as being protected by a no-hassle, money-back policy, your piece will be entirely insured during the shipping process to ensure the safety of your item.
Additional information
Additional information
| | |
| --- | --- |
| Dimensions | 20 × 12.5 × 13 cm |
| Country | |
| Medium | |
| Period | |
| Year | |
| SKU | 501265 |