Regency Tortoiseshell Jewellery Cabinet Thomas Lund (att.)
£4,650.00
Regency Circa 1815 From our Jewellery Box collection, we are delighted to offer this Regency Tortoiseshell Jewellery Cabinet. The Jewellery cabinet veneered in Tortoiseshell with a convex plinth base, large square body and pagoda lid. The exterior is beautifully inlaid... Read More
Attributed to Lund of London
Enquire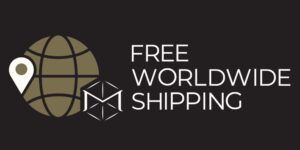 ---
| | |
| --- | --- |
| Dimensions | 18 × 14 × 20 cm |
| Country | |
| Medium | |
| CITES | 7A8JKKNZ |
| Year | |
| Period | |
| SKU | 500953MCXE |
Description
Description
Regency Circa 1815
---
From our Jewellery Box collection, we are delighted to offer this Regency Tortoiseshell Jewellery Cabinet. The Jewellery cabinet veneered in Tortoiseshell with a convex plinth base, large square body and pagoda lid. The exterior is beautifully inlaid with silver stringing and a silvered escutcheon leading to the pyramid shaped top. The cabinet opens from the front with twin doors and reveals the maple wooden interior with royal blue velvet lining. The inside features three pull-out drawers with turned bone button handles, the top drawer features a pocket watch holder and two other partitions with the second and third drawers without partitions. A hidden compartment resides at the top of the cabinet which hinges up from the peak for further storage of smaller more valuable pieces. We firmly attribute the Jewellery Cabinet to renowned box maker Lund of London due to the closely matched characteristics and high-quality craftsmanship which matched the work of Lund. The pair date to the early 19th century during the short-lived Regency era (1811-1820) and the reign of Prince George circa 1811.
---
The Jewellery Cabinet comes complete with working lock and tasselled key.
---
Thomas Lund established his London Business in 1804. In 1835 his son William Lund opened his own retail outlet on Fleet Street, London. In 1845 Thomas passed away and William would go on to run both businesses. His son Charles took over the business when William died in 1872 and continued to operate under the name William Lund & Son.
Tortoiseshell describes a type of decorative material made from the shells of certain species of sea turtles. The shells of these turtles are composed of a hard, glossy substance called keratin, which can be cut and shaped into a variety of decorative items. Tortoiseshell has been used for centuries to make a range of decorative objects, including combs, brush handles, and other small items. It is also sometimes used to make tea caddies, as it is strong, durable, and can be polished to a high shine. The term "tortoiseshell" is used to describe these decorative items, even though they are made from the shells of sea turtles because the term has been used historically to refer to this material.
Regency is an era of British history between 1811 and 1820. The Regency era was initiated by King George III first suffered a debilitating illness in the late 1780s. He relapsed into his mental illness in 1810 and by the Regency Act in 1811 his eldest son George, Prince of Wales, was appointed prince regent to discharge royal functions. When George III died in 1820, the Prince Regent succeeded him as George IV.
---
If you are purchasing Tortoiseshell or Ivory pieces and are outside the UK you must have a CITES certificate in order to import the item into your country. We can obtain these on your behalf at a cost of £50 and these can take up to 30 working days to arrive at our office. Due to the strict exporting rules of these pieces, they may also come with further shipping costs. Please ensure you contact us prior to purchase for a quote.
---
With every purchase from Mark Goodger Antiques, you will receive our latest catalogue, a Certificate of Authenticity, detailed care instructions for your chosen piece and an independent invoice (for insurance purposes) will be enclosed. As well as being protected by a no-hassle, money-back policy, your piece will be entirely insured during the shipping process to ensure the safety of your item.
Additional information
Additional information
| | |
| --- | --- |
| Dimensions | 18 × 14 × 20 cm |
| Country | |
| Medium | |
| CITES | 7A8JKKNZ |
| Year | |
| Period | |
| SKU | 500953MCXE |