Victorian Burr Walnut Vanity Box
£1,850.00
Fitted With Silver & Mother of Pearl  From our Vanity Box collection, we are pleased to offer this Victorian Burr Walnut Vanity Box. The Vanity Box of rectangular form veneered in Burr Walnut and edged in Ebony with a shield... Read More
Enquire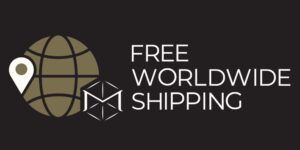 ---
| | |
| --- | --- |
| Dimensions | 33 × 25 × 22 cm |
| Country | |
| Medium | |
| Year | |
| Period | |
| SKU | 501018-TRCE |
Description
Description
Fitted With Silver & Mother of Pearl 
---
From our Vanity Box collection, we are pleased to offer this Victorian Burr Walnut Vanity Box. The Vanity Box of rectangular form veneered in Burr Walnut and edged in Ebony with a shield shaped initial plaque to the lid with a banner reading Elizabeth Shirley April 28th 1883. The exterior is finished with a beautifully executed escutcheon with engraving and rear engraved hinge. The interior of the box is lined in royal blue silk water paper with a ruched blue velvet inner lid which holds a removable mirror and encases the document storage behind. The first layer of the Vanity Box contains ten Sterling Silver lidded jars and perfume bottles all hallmarked by London Silversmith Thomas Whitehouse. The tray also includes a range of Mother of Pearl tools including tweezers, a sewing hook, a pen knife, a thimble and scissors. The front of the Vanity Box drops down to access the jewellery storage. Two drawers comprised of veneered walnut and brass handles pull out to reveal partitioned storage for jewellery. The box is finished with a beautifully engraved lock plate and pair of engraved hinges. The Vanity Box dates to the middle of the Victorian period in the second half of the 19th century dated 1882 silver and 1883 for the engraving.
---
The Vanity Box comes complete with working lock and tasselled key.
---
Burr Walnut also known as figured Walnut is a highly prized wood which is formed by a growth deformation resulting from stress, disease or nurturing the tree in a specific way. Burr can be developed by blocking the sap flow of the tree by means of putting a French Walnut on top of the roots of an American Walnut. Due to the unusual properties, it is rare to come across a Walnut tree growing this way in the wild. Nurturing planted trees takes at least 80 years before it is mature enough to be cut for good purpose. Burr Walnut is highly desired for their unusual grain and pattern, used mostly in veneering larger pieces such as furniture would be joined by matching the veneer pieces or blending them together.
Ebony is often almost completely black with very little visible grain often with a subtle red/purple hue. This wood is very expensive due to the slow-growing trees which can often be gnarly affecting the yield of straight workable wood. Most ebonies are very dense making work with hand tools very difficult and can quickly clunt cutting tools. This density however offers an excellent finish on turned items.
Mother of Pearl is an organic-inorganic composite material produced by some molluscs as an inner shell layer. It is the same material that natural pearls are made from and is desirable due to its strong and resilient makeup along with its beautiful iridescent shimmer.
Sterling Silver is an alloy composed by weight of 92.5% silver and 7.5% other metals, usually copper. The sterling silver standard has a minimum millesimal fineness (parts per thousand) of 925.
Thomas Whitehousev specialised in the manufacture of silver dressing cases and bag fittings. His business continued to run after his death and still used the 'TW' mark until Percy Horace Arthur Whitehouse entered a 'P.W' mark on the 25th of October 1900. They were later styled as Whitehouse Brothers.
Victorian, an era of British History corresponding approximately with the reign of Queen Victoria from the 20th of June 1837 until her death on 22 January 1901 however, there are arguments stating that the Victorian era is actually from 1820 until 1914 proceeded by Georgian era and followed by the Edwardian era.
---
With every purchase from Mark Goodger Antiques, you will receive our latest catalogue, a Certificate of Authenticity, detailed care instructions for your chosen piece and an independent invoice (for insurance purposes) will be enclosed. As well as being protected by a no-hassle, money-back policy, your piece will be entirely insured during the shipping process to ensure the safety of your item.
Additional information
Additional information
| | |
| --- | --- |
| Dimensions | 33 × 25 × 22 cm |
| Country | |
| Medium | |
| Year | |
| Period | |
| SKU | 501018-TRCE |