Victorian Coromandel Decanter Box
£2,750.00
Petit Sized Decanter Box From our Decanter collection, we are delighted to offer this Chapman's patent Coromandel Decanter Box. The Decanter box veneered in Coromandel with quadrant brass edging, a monogrammed initial plate and a circular brass escutcheon. The exterior... Read More
Chapmans Patent Number 191
Enquire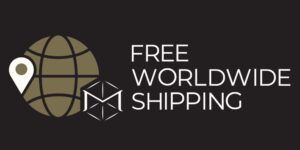 ---
| | |
| --- | --- |
| Dimensions | 22 × 20 × 24 cm |
| Period | |
| Year | |
| Country | |
| Medium | |
| SKU | 500661 |
Description
Description
Petit Sized Decanter Box
---
From our Decanter collection, we are delighted to offer this Chapman's patent Coromandel Decanter Box. The Decanter box veneered in Coromandel with quadrant brass edging, a monogrammed initial plate and a circular brass escutcheon. The exterior is finished with a stepped plinth base with further brass edging around the base. The Box opens up three ways to reveal two lead crystal glass decanters with faceted stoppers housed in purple velvet lined compartments. The two doors swing forward showing the beautiful Satinwood veneered interior which houses six liqueur spirit glasses along with a retailer's plaque reading "Chapman's Patent No 191".
---
The Decanter Box comes complete with a working lock and tasselled key.
---
Coromandel is a valuable wood found in India, Sri Lanka and South East Asia. It has a contrasting hazel-brown colour with black grain. It is a dense, heavy wood that is so popular it has been logged to extinction over the last few hundred years. This makes Calamander pieces even more special.
Satinwood is found in India and Sri Lanka. It has a rich golden colour and an almost reflective sheen. Satinwood is traditionally used for high quality furniture.
Victorian, an era of British History corresponding approximately with the reign of Queen Victoria from the 20th of June 1837 until her death on 22 January 1901 However, there are arguments stating that the Victorian era is actually from 1820 until 1914 proceeded by Georgian era and followed by the Edwardian era.
---
Every purchase made from Mark Goodger Antiques is accompanied by a comprehensive suite of documents to ensure your satisfaction and peace of mind. This includes our latest catalogue, a Certificate of Authenticity, detailed care instructions for your chosen item, and an independent invoice for insurance purposes. Additionally, your purchase is protected by our no-hassle, money-back policy, and your item will be fully insured during the shipping process to safeguard against damage or loss.
Additional information
Additional information
| | |
| --- | --- |
| Dimensions | 22 × 20 × 24 cm |
| Period | |
| Year | |
| Country | |
| Medium | |
| SKU | 500661 |